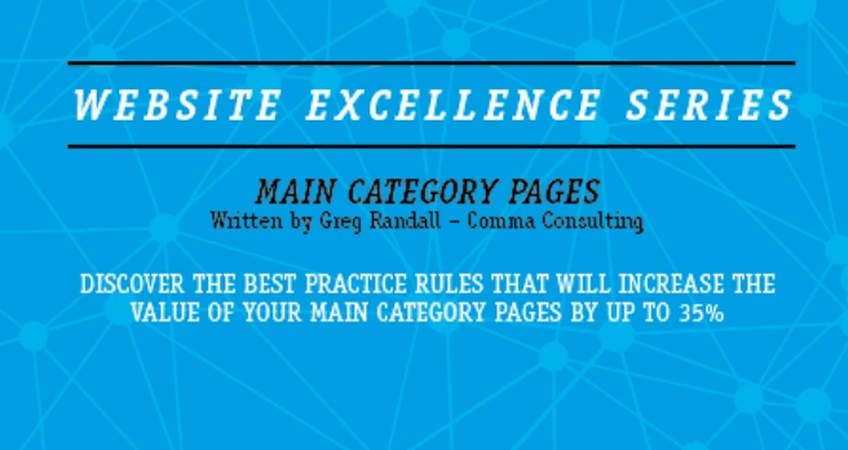 Attention Heads of Digital and eCommerce Managers!
If you are immersed in the process of trying to create amazing online experiences and struggle to determine how best to elegantly pull consumers from the homepage (or external sources such as search engines) through to deeper category pages which list/presents product, this book has been written for you.
One of the most common issues with eCommerce sites is the premature presentation of a large volume of products within categories. Retailers still hold on to the outdated "3 clicks to view products" rule which is creating "experience chaos".
If you are proud of your high average pageviews per visitor metric, you need to pause and consider consumers might be frustrated due to the need to sift through hundreds of products.
Learn the important role main category pages take in creating "buying momentum" and how it becomes the starting point of relevant engagement and offers the opportunity to add value through the introduction of rich content.
Thanks to the amazing support from the Power Retail team, this five books series is being published so everyone can benefit. Book 1 is already on sale (click here to learn more about book 1 - Homepage Best Practice).
Click here to learn more about this second book of a five book series which documents the best practice end-to-end experience design for online retailers.
---
This article was as tagged as Customer Experience Design