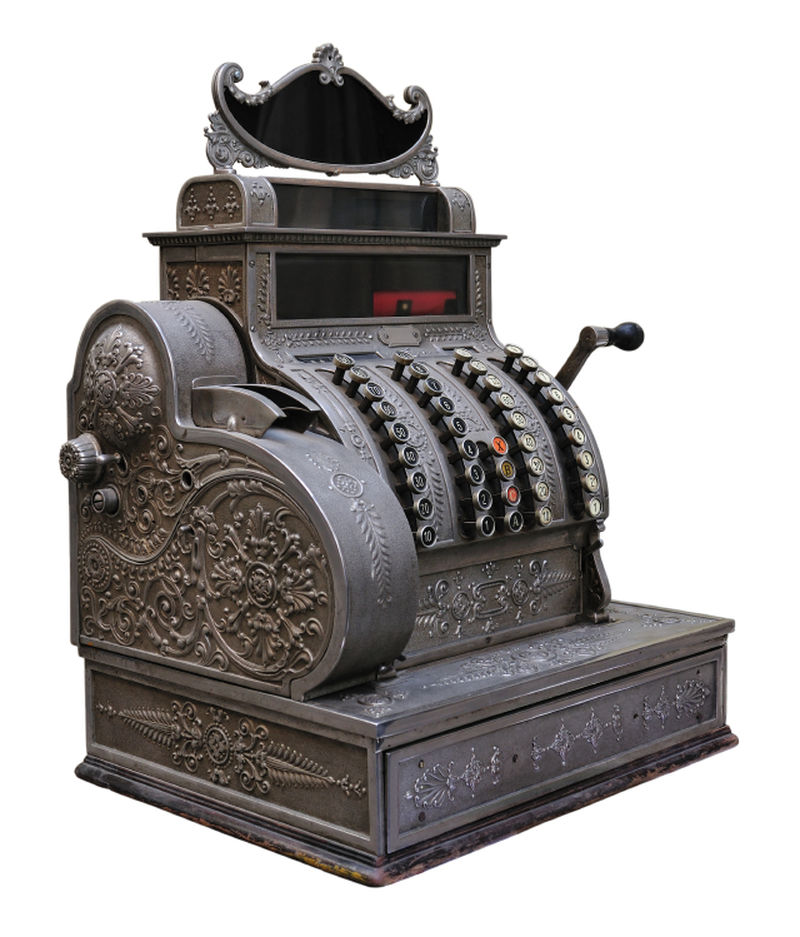 Published NZ Business Magazine Issue: May 2014
Many New Zealand bricks and mortar retailer's struggle to develop multichannel experiences to meet the expectations of the ever evolving consumer who is empowered by (Google) search, connected in conversation with social, and is "always on" due to mobile.
New Zealand and Australian retailer's inability to engage and connect to consumers across multiple touchpoints reduces their ability to build loyalty, combat international threats, and maximize their opportunity to acquire new customers in a small market.
The Opportunity
In the US, 49.5% of total US retail sales transacted in a bricks and mortar location is impacted by the digital channel in some way. eCommerce sales may still only comprise 10% of total retail sales (in the US), but the right digital presence powered by the right infrastructure delivers considerable influence on offline sales.
CEO's already know the answer
researching what they call "The Customer-activated Enterprise". When CEO's were asked "Who has the most influence on your strategic vision and business strategy?" 55% cited customers.
When asked what was their most common barrier in achieving a "Customer-Activated Enterprise", the overwhelming majority said it was legacy technology and systems. The report went on to say "CEOs consider technology the single most important external force shaping their organisations".
Online and Offline is the same
For New Zealand and Australian retailers to embrace the multichannel approach their needs to be a shift in mindset to eliminate the separation between "offline" and "online". It is all the same.
There is no difference between online and offline consumer interactions and a retailers ability to deliver a fantastic customer experience, collect data, manage inventory, manage logistics, and shipping to consumers across all touchpoints.
A convergence of point of sale systems and eCommerce platforms removes the issue of managing multiple siloed technology systems.
The Solution: single technology platforms
A (NRF) and the University of Arizona in January 2014 interviewing over 200 US and European retail business technology executives.
In 2014, 35.8% are considering moving to a single technology platform to manage interactions and transactions across all channels.
The NRF Vice President of Retail Technologies Tom Litchford discusses the results:
The future of retail will envelope business platforms that enhance the endless opportunities new technologies offer, such as systems that allow retailers to provide seamless, relevant and personalized interactions for all of their customers.
In this consumer-led industry, retailers are working overtime to keep up with the expectations and demands of their savvy customers, and are intent on integrating the digital shopping experience like never before.
The survey asked what activities would be undertaken over the next three years:
80% retailers surveyed expect to maintain or increase store technology investments.
70% say their organization is currently deploying or planning to refresh its existing software.
38% surveyed plan to leverage an eCommerce software platform, double the number that plan to use traditional point-of-sale software in the US and Europe.
Despite the longevity of traditional point-of-sale software, retailers recognise eCommerce software as an emerging and logical approach to establish the single platform.
Why are CEO's investing heavily to lift their organisations out of multiple system infrastructures?
There are 5 fundamental reasons:
1. Customer data. Customer information managed in different applications by channel. This fragmentation of customer information makes it impossible to understand the complete buying and engagement journeys for new and long time customers. This fragmented insight delivers an incomplete view of the customer journey.
Having a "complete multichannel view" enables retailers to effectively communicate to customers based on their preferences i.e. develop and deliver personalised messages.
This single benefit is significant when considering an found 90% of customers want better personalisation, and "are willing to spend 20 minutes to set up their information to help retailers provide a better experience".
The same study discovered less than a third of retailers are able to accommodate this growing consumer desire due to a siloed multi system infrastructure.
2. Product content. Product content (copy, images, video) managed in silos, often not available to other channels. Not being able to push product content to APPS, bricks and mortar locations, mobile sites, affiliates, and marketplaces is business limiting.
3. Inventory management. Inventory dedicated to specific channels with limited capabilities to fulfill orders from other channels. Sales are regularly lost when a retailer is unable to view inventory in multiple sites?
Viewing inventory in other stores may appear to be standard in multi-chain New Zealand and Australian retailers; however, the issue of accuracy is still rife.
Accurate inventory in real time across multiple locations enables key multichannel capabilities such as "buy online, pick up in store". Today's consumer now deems this multichannel service as standard.
4. Function of the CIO. CIO's are stuck managing and coordinating between the multiple siloed systems and is one of the substantial "ripple effects" of legacy technology. CIO's become reactive in their role leaving no time for innovation and in doing so stifles retailers' ability to respond to the shifting needs and expectations of their target markets.
CIO's around the world have a new job title… Head of Customer Experience. CIO's must shift their focus on to consumer journeys and how technology enhances the total experience.
examined organisations scoring high in customer service and experiences. Forrester's research discovered those who scored high had the CIO working alongside the customer service teams.
5. Square Peg, Round Hole. Forcing traditional sales order systems into conducting business activities they are not natively built for i.e. holding product content and becoming the eCommerce front end sales and merchandising engine.
Traditional sales order systems developed front-end eCommerce modules purely as an after thought to compliment the existing infrastructure they deliver for their clients. Due to the lack of eCommerce wisdom websites were being built for retailers which:
Are extremely poor at merchandising products.Incapable of holding rich content (copy, multiple images, and video).Unable to render and feed content to mobile devices.Incapable of delivering functionality that enhances consumer buying i.e. customer reviews, upsell cross sell.Do not have the capability to comply with the ongoing adjustments made by Google. Incapable of pushing rich content to marketplaces, APPs, aggregators.
Just to name a few.
What options are there for New Zealand and Australian retailers who cannot move to a single system infrastructure?
It is not the intention to paint a bleak picture for those organisations who rely on multiple systems. Retailers must recognise where they need to be to meet consumer expectation and recognise the risks in keeping the multiple system set-up:
Risk #1. Retailers will work harder to deliver a true multichannel experience and will never be able to match competitors who are driven by single system infrastructures.
Risk #2. Make a wrong technology selection (in your multiple technology set-up), and the entire infrastructure will suffer. The CIO will work reactively applying band-aid solutions to hold it together.
Systems of engagement – tomorrow's world is here
New Zealand and Australian retailers need to move faster, tomorrow's world is already here and it will completely change (again) the function of the CIO.
Forrester calls it the "system of engagement"
Engagement systems can be done by leveraging social, cloud, and predictive analytics to deliver context-rich mobile applications and smart products that help users decide and act immediately in their moments of need.
Such systems will focus on people and their immediate needs in context rather than processes, as is the case with traditional systems of record.
An example of engagement systems in practice:
By using GPS or location context from an existing customer's smartphone, the retailer will know when a repeat customer walks into a bricks and mortar location.
A review of the customer's history shows a trend of purchasing behaviour. The APP pushes contextually relevant messages of current features or specials based on their order history and/or their location in the store.
The APP also pushes product content to the smartphone once he/she approaches a product or handles a certain garment.
Now that's an experience!
---
This article was as tagged as Customer Service , Digital Strategy