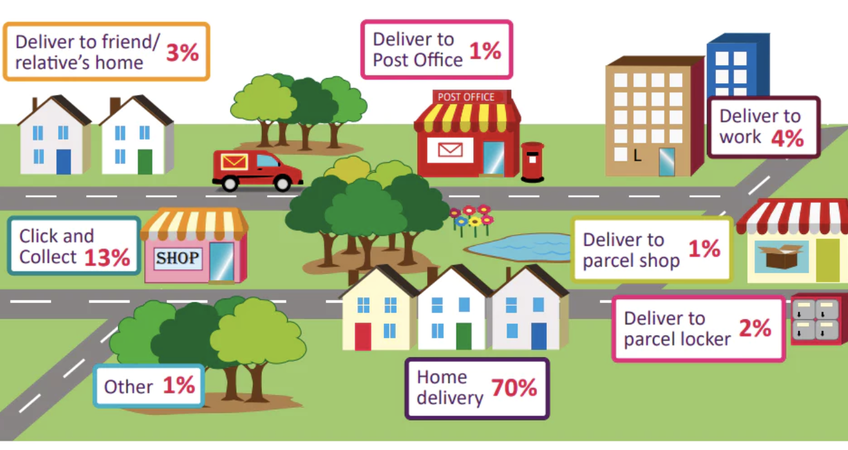 13% of all online orders are Click and Collect (international retail average). In 2013, 90% of all orders was "Home Delivery: in 2018 it's dropped to 70%.
The graphic above shows the breakdown of delivery/pick up options in 2018. Notice how delivery to a workplace (4%) or friend/family home (3%) exceeds lockers!!
Why all the fuss on lockers?!
Why not do a better job to facilitate these more desirable options such as when introducing a "Company Name" field for the delivery address, include a secondary optional contact for the receptionists name? And/or introduce a "Friend or Family" name field if the order is being sent to a different domestic address?
Click and Collect remains low because both the online and instore experiences are to a low standard. See how easy it is to complete an online purchase by selecting click and collect while using a smartphone device for your own site.
If you can't see the issues you need to work with a customer experience design specialist who can show you the chaos you are creating for your customers.
Then head in to a store to see what the in store experience looks like. You will be surprised what you find.
Note to retailers: BEWARE THE "ONE STEP CHECKOUT"
As growth in delivery and pick up options increase so to does the complexity around presenting this intuitively on small screens!
Research proves the one step checkout creates confusion as these options grow.

---
This article was as tagged as Customer Experience Design