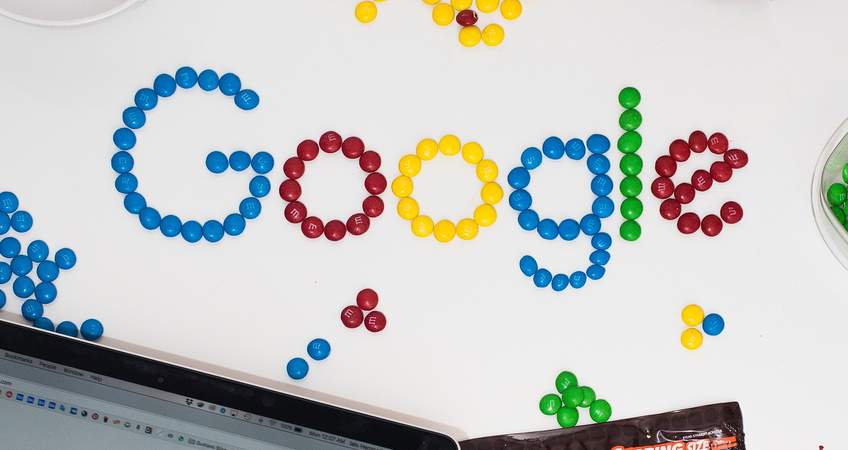 Google's "Showcase Shopping Ads" for smartphones - another revenue scheme? Or can businesses benefit?
Retailers can leverage another advertising method in Google. Consumers can click on an advertisement on Google results pages and view a small range of products WITHIN this results page.
An example (see graphic below).... a consumer types "womens running shoes", and a thumbnail image displays showing a range of products (see left side of graphic below).
If the consumer taps on this image, they are taken to a screen within Google showing a selection of products and a call to action to head to the site (see right side of graphic below).
Consumers can also click on a specific product taking them directly to a product page.
For consumers in early stage buying, this is a good experience, and businesses can benefit, but there are caveats to getting this right....
Present a relevant thumbnail image based on keywords
Ensure the selection of products align to the consumer's intent
Ensure the call to action is strong
The landing page on the retailers site aligns to consumer intent
This ad format is Google introducing one more "pre qualifying click" for consumers. In the context of experience design, if the extra click presents relevant content, consumers don't mind making the extra effort.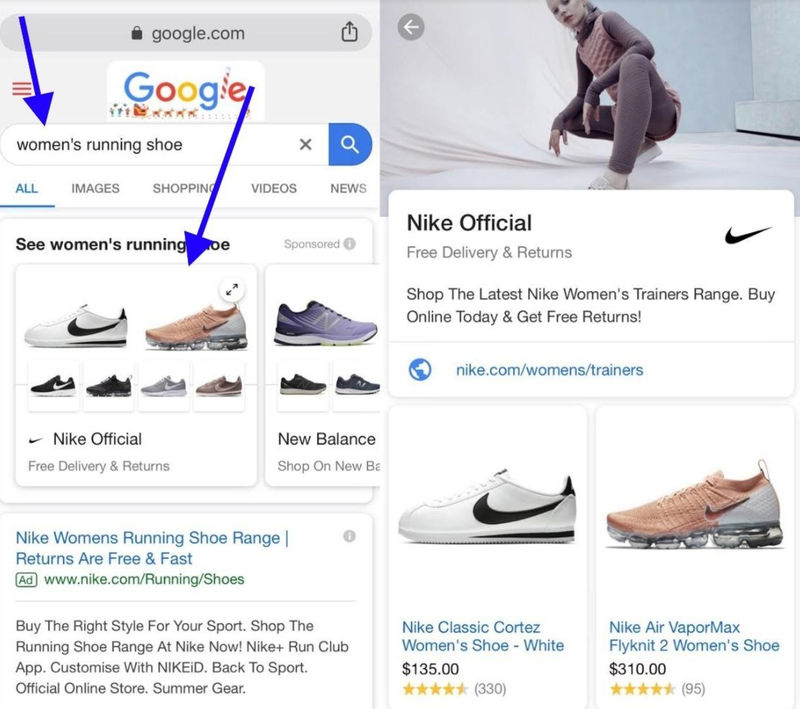 ---
This article was as tagged as Digital Strategy