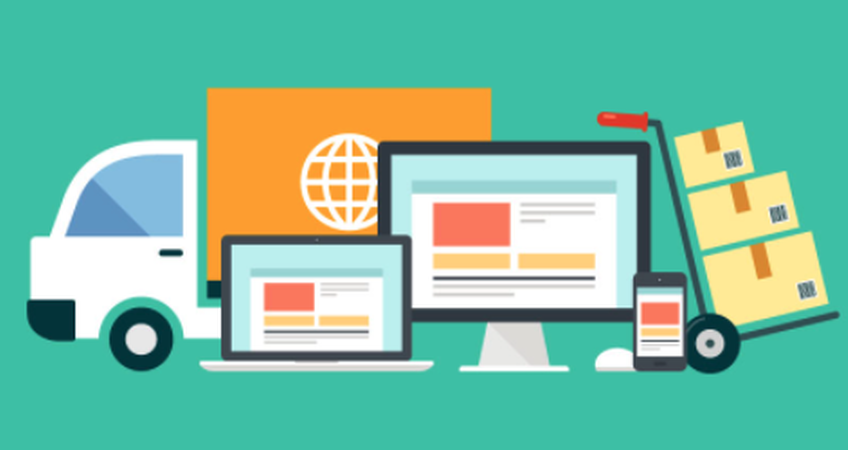 The Pandemic has made a significant impact (and continues to have an impact) on the order management business function for retail business models.
It's OK to say the order management function needs to improve, but the more important question is, what does this business function need to look like in the future?
How is it to evolve?
What defines its evolution?
What guides can be applied to effectively define its future?
These and other questions are tackled in this article.
First a definition:
Defining "Order Management":
Order management is the process that sits at the heart of all goods-based B2C retail organizations, controlling all business activities from that point where an online order is confirmed and the comprehensive and complex journey a product (or products) must take to reach its destination: the customer's hands.
In its simplest form, this includes:
Order management logic which takes into consideration the customer's location, inventory availability, business rules, and existing business infrastructure (and the constraints of that infrastructure)
Picking and sorting of orders
Packing and dispatch of orders
Shipping of order and tracking the delivery to its delivery point
Returns management
It's important to note all aspects of returns fall within this classification of "order management": the two-way flow of orders, both to and from the business.
What dictates the future of Order Management?
The answer is simple: retail experiences.
Permanent new change in retail is here and retailers have worked past their "wait and see strategy" of 2020 and are seeking change. This change is designed to meet the new and rapidly evolving needs of the new "COVID Consumer".
Retailers need to be careful not to become caught in the "chicken-egg syndrome". This is the act of rapidly applying change in order management without first considering the retail experiences to be supporting.
The pandemic highlighted frail order management systems which buckled under the pressure of rapid growth in online orders. The knee-jerk response has been to blindly invest in order management systems.
While online-only retailers can focus order management on speed, efficiency, and scale, bricks-and-mortar retailers have significantly more to think about.
Evolving order management cannot begin until bricks and mortar retailers define what their new retail experiences need to look like. While order management may be looked upon as a traditional business function, there is nothing traditional about the evolution of retail and the experiences retailers are looking to create.
Some of the questions retailers need to be first answering before tackling their order management function...
What do the NEW retail experience look and behave like? How will retail touchpoints engage with customers?
What do these new touchpoints mean in the context of delivering customer access to products he/she wants?
How can the order management function compliment and deliver scale for these touchpoints?
To help illustrate this point is to consider some examples of where retail is going.
Examples of new retail:
New research and case studies are finding examples of what new retail is looking like to drive engagement across multiple touchpoints in this new COVID world. While the example below is not mainstream, they are an indication of the future, and it also calls out how order management must also pivot to support this change.
Below are just three examples of what the retail evolution is looking like...
#1. Escapist Retail:
Getting consumers to come back into retail is going to take more than retailers re-opening their doors. They must focus less on stacking products on shelves and focus more on in-store experiences.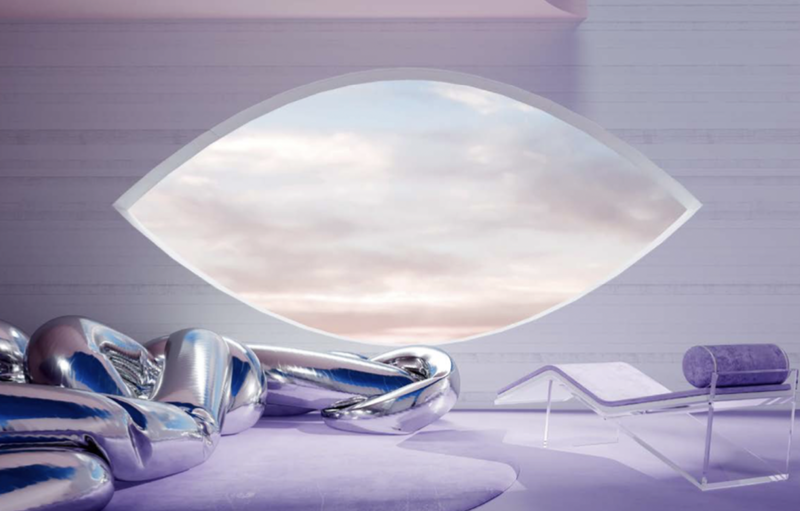 The move to creating "immersive spaces" and "experiential stores" has been a conversation in the past with many retailers, but it's now coming to life.
A physical store is no longer just a vessel for retail but an experience in its own right, offering fantasy, imagination, and escape.
Though this classified as a "new thing" this concept has been around for some time and works off of four pillars....

"Environment" encompasses the overall atmosphere and ease of transactions.
"Education" refers to the participation in events driven by consumers' desire to improve knowledge/skills (e.g. demos, product advice, and how-to info).
"Escapism" encapsulates the desire to seek changes in one's daily routine.
"Entertainment" captures the activities designed to influence the desire of products/brands (e.g. exhibitions and live events).
#2. "Physical and Digital" retail:
The idea behind "Physical meets Digital" is the better utilization of technology to activate and enhance in-store experiences.
MAC Cosmetics launched a concept store in New York, known as the "MAC Innovation Lab" where they have injected an "AI beauty counter", introducing methods for consumers to try on products (or looks) without having to take the time to have an employee apply the product: eliminating the need for person-to-person contact.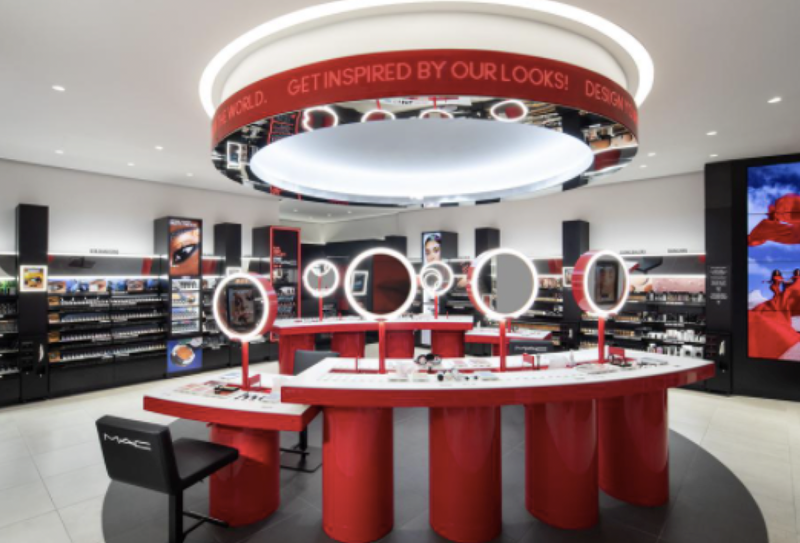 MAC calls this the "touch-free experience", customers looking for the perfect foundation can use infrared touchscreens to "shade-match" their own skin tone also eliminating the need for contact with a MAC employee.
This evolution of in-store retail experiences brings with it a new acronym: IRL or "in real life".
#3. "Live Streamed Retail/Commerce":
The old traditional Online Shopping Channels are having a resurgence in popularity, but this format will be largely driven by social channels, not the TV.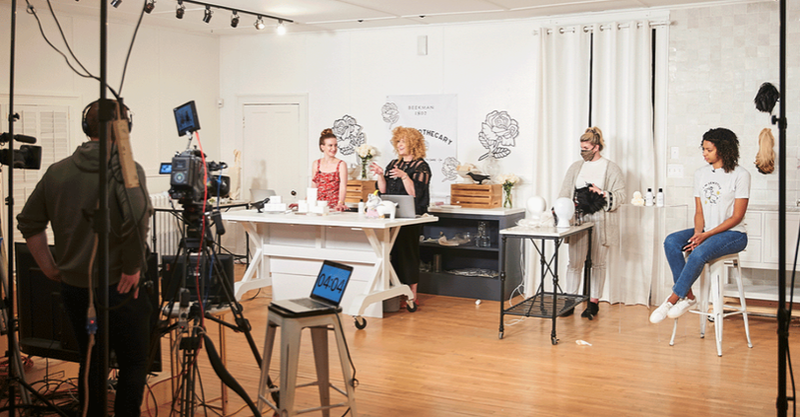 This is the act of live video streaming on social channels where influencers are demonstrating products that can be purchased in real-time.

The Canadian streaming platform Livescale has partnered with Shopify to bring social and commerce closer together. L'Oreal Group, Urban Decay, and NYX have announced they are turning to this format.
Read more on this emerging method of retail recently published article by Greg Randall.
This new live streaming model is a great example of a hybrid retail model where it's not bricks and mortar and not traditionally "online-only" due to the mix of live connectivity of content and its access to products. These business models also have robust support channels also.
Each of the above retail concepts demands unique treatments to order management.
How to define and activate the evolution of Order Management:
Gartner recently released a starting point in what is required to define the future of order management.
This from Gartner:
Determine your need for order management by assessing the complexity of your current and planned customer order fulfillment services against the capabilities of existing systems.
Create a set of the most critical order fulfillment scenarios you wish the new order management software system to enable by writing these scenarios from the customer's perspective. This becomes the starting point for assessing vendor functionalities.
Translating Gartner:
Gartner's guiding comments can be broken down and summarised in three steps...
Step 1: Defining the future retail experiences
Understand what the engagement needs of your customers are and lock this down first. Only once this is agreed on at the top level can the business begin to consider the Order Management function.
Step 2: Write, in normal language, how order management needs to work
Once Step 1 is clear, construct a narrative explaining how order management needs to work to support all retail touchpoints. This story is written in normal "business speak" to ensure the executive team understands every aspect of this function.
Once this narrative is completed, compare it to what the current order management function looks like. This defines your "Gap". Powerful clarity comes with the understanding of where a business currently is and where it needs to evolve.
Step 3: Assessing Vendors and Technology:
Steps 1 and 2 prepare the business to engage with vendors and technologies to seek a fit-for-purpose solution to the needs of the business.
The "narrative" written in layman's terms in Step 2 becomes the foundation of the RFP process.
Take the above retail example of MAC Cosmetics. It will be physically impossible to hold all product variations in a single store location to meet the needs of customers who are engaging with the digital tools this brand is activating.
The order management function must be treated in a way to ensure the acquisition of the right product is elegant and seamless for the customer.
Conclusion - Size of the opportunity:
Research was conducted in mid-June of 2020 finding 75% of the US public tried new brands while eliminating the option of heading into physical stores.
It is this combination of evolved retail experiences and the order management function that will enable retailers to acquire and hold on to customers.
When considering where retail is going, order management has equal importance and is now part of the "retail experience".
---
This article was as tagged as COVID Retail , Digital Strategy