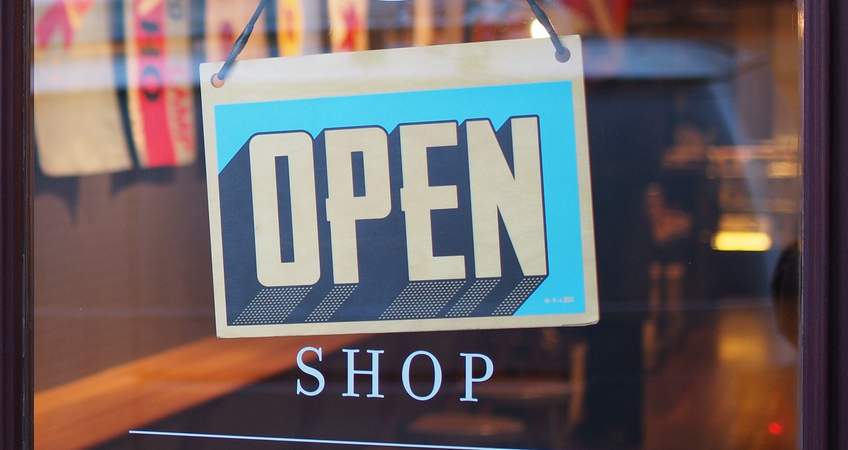 While executives may have a concern over physical stores cannibalising online sales or the other way around, the global trends and the research proves, strategically, retailers need to look beyond this view of one entity negatively affecting the other.
In fact, the more aligned the two channels are, the greater volume of sales will occur for both. Below are a list of benefits that have come from proven research showing the power of true omnichannel conduct...
Online sales drives in store sales:
Click and Collect:
Research has proven, when introducing a click and collect option, online conversions for that region grows.
Retailers who offer click and collect sell more in store when consumers come to pick up their item: approximately 33% buying more when picking up an order.
The click and collect experience is enhanced when customers are given the chance to try the garment on at the time of pick up, so if sizing is wrong they can exchange immediately. This is why click and collect counters are intentionally positive beside change rooms for successful retailers.
Online Conversions:
Research proves, when consumers want to buy online and know that a physical store is in their region, they are more prone to buy online because they know the returns/exchange process is simple.
Distribution efficiencies for local regions:
Research shows those retailers who use the store as a distribution centre are winning: they are picking and packing online orders which are located in their region. Some benefits…
This allows retailers to offer faster delivery (same day) solutions.
There is the change to reduce delivery costs.
These orders can have little "promotion cards" introducing the local store in their area, prompting in store visits. One option is to introduce a promotion to prompt an in store visit ("take this card into a store and get 10% off").
Strong sales growth when physical and digital is offered in the same region:
Online retailers are seeing dramatic increases in sales when they have physical retail locations in that region.
Example Casper:
Online mattress retailer, Casper, announced last summer they will be opening 200 physical retail stores across the U.S., after finding that sales grew more quickly in areas where it had operated temporary stores. Casper CEO Philip Krim told the Wall Street Journal the company's stores make the brand visible, which is helpful because acquiring customers online has become more competitive and expensive.
Bringing digital to physical:
Retailers who are using online content and merchandising to enhance in store experiences are also winning in the physical retail environment.
Retailers can do this immediately by presenting customer reviews for specific products in store. This can be done by either creating a "merchandising card" or a screen which displays reviews near the product. Bringing user generated content into store is a proven physical retail conversion machine.
Amazon opened a physical store in New York where it only featured 5 star products. Beside each product is a card showing a customer review.
Physical stores drive acquisition:
Forbes states, "the future of retailer is blended".
Physical Retail converts higher than online: physical retail converts between 20% to 40% vs online which is under 3%. This is because of the power of the physical one-to-one interactions with gifted in store sales people.
Physical stores become the acquisition tool and online (through the use of email marketing and personalisation at scale) becomes its retention tool.
Creating "Multi-channel" customers:
Omnichannel activities build "Multi-channel" customers - those who engage and buy both online and off. Research has proven "multi-channel customers"...
Are more loyal
Spend more frequently
Spend more during each visit
Retailers should be focussed on nurturing customers to engage with both channels, constantly promoting both as an engagement option.
The development of "multi-channel" customers also contributes to the defence of competitive threats in the form of large marketplaces (Amazon) and large pure play retailers who are known to discount to acquire new customers.
The first step to achieving the above is to engage with a known digital strategist who can help show what value driven omnichannel activities need to look like. Once you see the future, it's easier to get there.
---
This article was as tagged as Digital Strategy