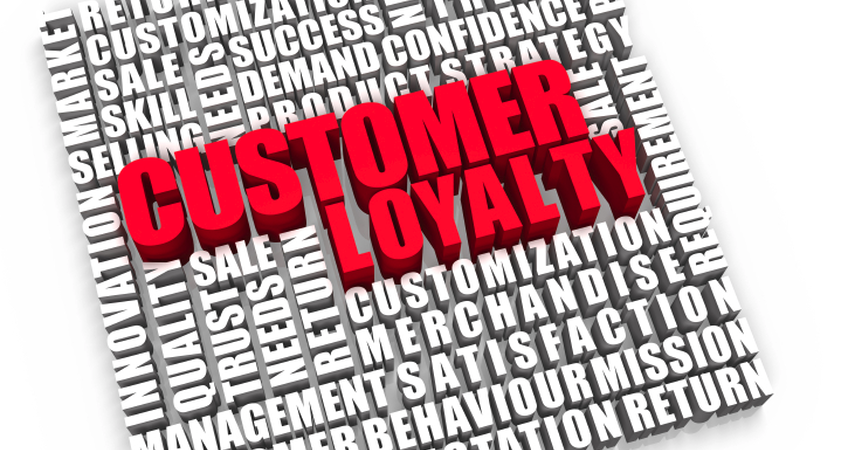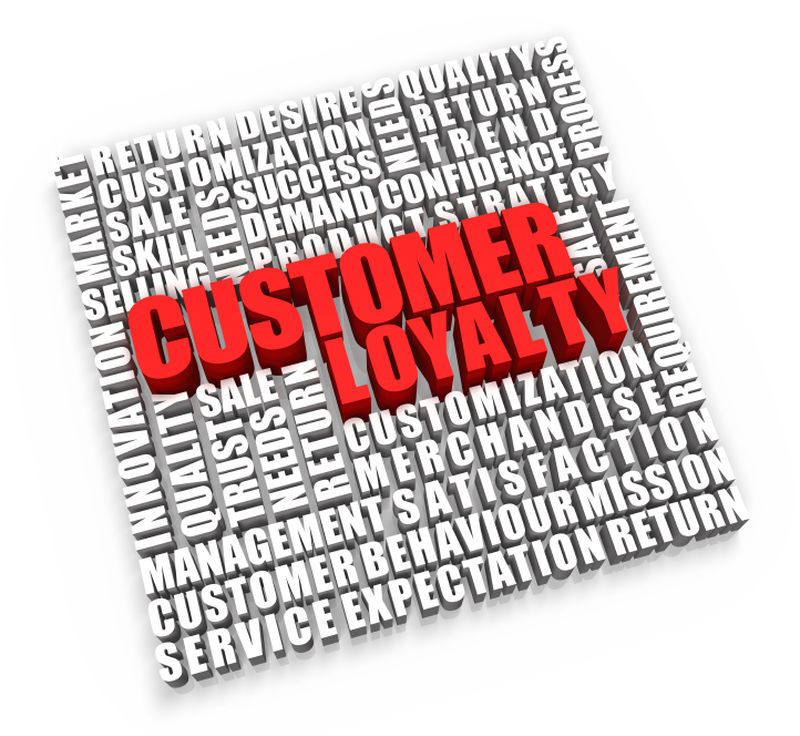 Building customer loyalty has been the focus of retailer's for decades. Though this focus remains unchanged the conduct and methods to achieve loyalty has.
The challenges retailers facecome in two forms:
Retailers struggle to keep up with the evolution of the consumer and understand their evolving needs and wants.
Once retailers begin to understand their customers better, they struggle to understand the technologies, the digital tools, the processes, the business disciplines required to build loyalty.
There is a definite correlation between advances in technology and consumer behaviour. One enables the other and is why retailers need to focus on both.
Essentially, retailers are trying to hit two moving targets at once.
A comprehensive survey was completed in April 2014 by Econsultancy (International blog focusing on digital best practice) and Sitecore (global leader in customer experience management software) speaking on building loyalty in today's digital age to 900 retailers and agencies (500 retailers, 400 agencies) in the UK.
The survey focused on proven strategies and tactics used to develop customer loyalty, the key component to building customer lifetime value.
The purpose of this article is to interpret the survey and provide insights on how to grow customer loyalty.
The strategies and tactics to build loyalty
The approximate 500 retailers who took part answered two key questions:
Question1. "What strategies have your organisation found effective for increasing loyalty and customer lifetime value to date?"
The responses (retailers were asked to list their top three):
Improvements to customer services (42%)
Personalised interactions (i.e. email, online) (34%)
Cross selling and up selling (29%)
More effective use of data (26%)
Customer segmentation/persona development (24%)
Focus on online experience (22%)
Loyalty programs (i.e. reward systems) (18%)
Question 2. "What are the most effective tools to enhance loyalty and customer lifetime value today?". In other words "What specific tactics did you deploy to grow loyalty from one or more of the strategies listed above?"
The responses (again retailers were to list their top three):
Obtaining a single customer view (32%)
Customer experience management solutions/platforms (28%)
Strong interaction between online and offline channels (27%)
Resource dedicated to customer retention (27%)
Highly trained customer service staff (25%)
Improvedfulfillment logistics (pick up in store, mobile check ins) (20%)
Social media (19%)
Insights and key points from the two responses
What has happened to reward systems (i.e. loyalty/reward point systems)?
A reward/point system was at one point the #1 strategy in developing customer loyalty. This is no longer the case. Trends and data are indicating point schemes used to generate true loyalty and retain customers is questionable.
(PCS), (leading commercial Card Services operation in the UK) in August 2013 confirmed the following:
Just under £220m goes unspent annually, as five per cent of card owners - some 2.24m people - admit they never cash their points in when making a purchase.
Nine out of ten UK adults own at least one store card, while the average number in wallets and purses is four.
While PCS is excited by the statistic around the average UK adult holding up to four store cards, this contradicts the concept of "loyalty" for retailers.
One interesting disparity between agencies and retailers in this survey was the agency views on reward programs. The agency respondents stated reward programs were the most effective strategy in loyalty, while only 18% of retailers felt the same.
Econsultancy concluded one reason for this disparity comes from agencies and their focus on data mining. However, developing a strategy for the purpose of mining data from a single source of customer activity is taking a siloed approach.
The survey concluded agencies lack digital expertise and are losing site of the true needs of retailers and their customers
Customer service and loyalty
The customer service function is a core element to the consumer experience and is immune to advances in technology. Its importance will never diminish as seen in the response in Question 1. In fact it continues to grow.
The customer service function consumes multiple business departments and is now considered to be all business activities meant to support a sale. It's no longer a small team who answers the phone and responds to emails.
Though it is ranked the highest in strategic importance it is often the piece to quickly erode when retailers grow. This is why customer service activities should be closely monitored when retailers are under stress or heavy workload i.e. Christmas time. Does the integrity of customer support remain the same under heavy stress?
A retailer's opportunity to acquire new customers is at its greatest during this time of the year, strategically it makes sense. But does it happen?
It does not take much to threaten customer loyalty through poor customer service experiences:
A poorly informed live chat agent.
A clunky returns process.
Poor interactions with employees face to face or over the phone.
Inefficient warehouse picking and dispatch to affect home delivery or pick up in store services.
The power and influence of customer service can also be seen in the responses to Question 2. Of the seven most widely used strategic tactics to build loyalty, six directly influence customer service activities. If you include Social, that makes seven. And in fact it should be included.
"Social Customer Service Performance Report June 2013: Internet Retailer Top 100", social media is now seen by consumers as one of the most important points of contact when dealing with retailers online.
An astonishing 81% of companies are now responding to consumers' customer service requirements via Twitter and 80% on Facebook. Half of these companies are resolving all customer service issues on social, without redirecting them to another channel such as email or telephone.
The power of Personalisation
Its no wonder the need to have measurement systems across all channels is critical. Data fuels insights driving personalised messages and content.
Personalisation delivers impact only when it feels natural to the customer. The ability to use location, current browsing behaviour and purchasing history data to present content delivers a high standard of relevancy, two attributes customers have said they highly value.
The process of capturing data, turning it into actionable insight to presenting personalised content becomes cyclical. Once personalised messages are delivered, the interactions are again measured (data) creating another layer of insight with the purpose of improving personalised messages in the future. It's ongoing.
Building a single customer view
This is heavily dependent on , and is a common barrier. The process of connecting multiple legacy systems to eCommerce technologies is the root of the cause. However, it can all be overcome. eCommerce technologies have dramatically improved their capabilities in receiving and passing information to existing business systems.
The new hurdle comes in the CIO's strategic planning of the architecture. Their role in the organisation has taken on a whole new meaning as a result. The CIO and the CDO (Chief Digital Officer) should be joined at the hip to make this happen.
Social media as a tactic to build lifetime value
Social media has a two-pronged level of value in loyalty and lifetime value. The one already discussed relating to customer service, the other relates to leveraging "brand advocates".
A separate study calculated the average amount of "brand advocates" for a retailer to comprise 7% to 15% of the customer database. This brand loyal group represents heavier value due to their influence on others (via social proof) and is a why social media has strategic prominence.
Cross selling and up selling
This is the act of retailers introducing new products or variations of existing products to build loyalty. There are two things to keep in mind around this strategy:
This used to be one of the dominating strategies before digital channels had an influence in consumer buying behaviours.
Retailers in the survey noted cross selling and up selling now fit within their personalisation strategy. Product relationships can be influenced through the greater understanding of consumer needs and wants (data/insights).
There was a third question asked in this survey worth noting: "Based on your experience, what will increase loyalty and customer lifetime value in the future?"
Response:
Improved customer experience (64%)
Better use of data (52%)
Better customer insight i.e. single customer view (50%)
Increased personalisation (50%)
The response to the final question shows the proven strategies and tactics already discussed are "loyalty building blocks" and provide focus for retailers. This should come as a comfort for those retailers working on similar strategies.
---
This article was as tagged as Customer Service , Digital Strategy , Loyalty