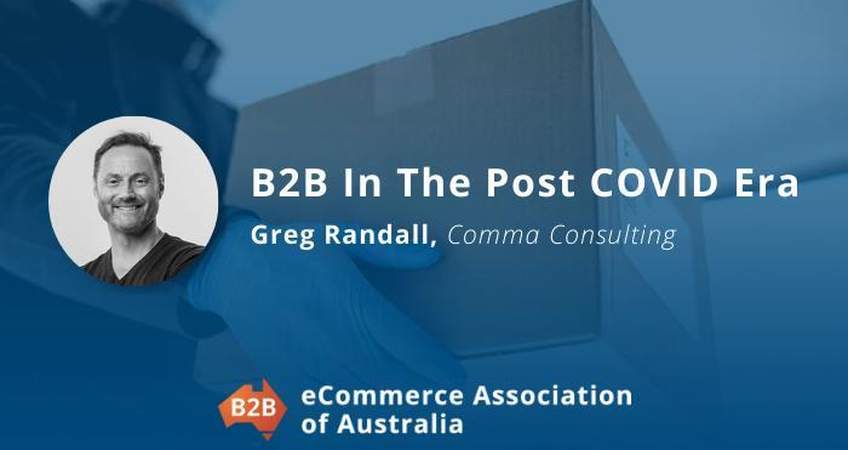 Due to recently joining the B2B eCommerce Association of Australia (B2BEAA), combined with the large number of B2B clients I regularly work with, I decided to embark on a research project to explain what COVID-19 has done to the B2B model and what changes are required of this business type and how it needs to effectively evolve in order to survive now and thrive later.
To see the full research, click here to be taken to the B2EAA site. For those of you who only wish to see a high-level summary, have a look at the commentary below...
The Findings:
Firstly, it's important to start be framing the size of the problem with the following key points....
COVID-19 has decimated the supply chain.
The old school success model for B2B used to be cost minimisation and reducing inventory – this is now far more difficult to activate.
There is little or no confidence in retailer relationships as a sole source of growth for these businesses.
Where product curation (or sourcing) is now extremely difficult.
The new B2B model can be summarised in the reinvention of four strategic pillars…
#1. New supply chain:
To survive and thrive, the B2B model must reinvent the supply chain. There are already examples of leaders around the world activating new measures to solidify and develop a robust "value chain" as they call it. The new supply chain comprises the following characteristics...
New technology is being applied to improve transparency across all stages of manufacturing and logistics.
"Dynamic modelling" is introduced – the application of new tools and technology to evaluate risks in global health, geopolitical climate, exchange rates, and economic prosperity.
The creation of "Plan B" supply chains such as partnering with 3PL's.
#2. Product curation:
They product curator specialist is the B2B model. This business type holds the "curation IP" which has now become far more valuable. To remain strategically relevant to retailers, and to avoid the "commodity trap", this act of "curation" must remain a high priority.
Today's consumer demands retailers to do a better job of product curation. Where in the old days, consumers wanted choice, today they want to only see the best choices based on their buying intent.
For example, instead of seeing 1,000 pairs of jeans to choose from (which is what happens when women search for jeans on Macy's), they want to see the best 20 jeans or less for them. This is supported by Google's own research where they have seen significant lifts in keyword searches where "best" is now being included: "the best electric toothbrush".
#3. Going direct:
If curation is what consumers want, and the B2B business controls both product selection, the product story, AND the supply chain, they essentially control competitive advantage. With this in mind, it makes sense to go direct and service the consumer.
Going direct also improves the curation strategy due to the business having a direct connection with the end consumer. If "listening" disciplines are in place, curation will evolve as consumers needs evolve.

#4. Enhancing experiences for the "consumerised buyer":
Buying departments are filled with people who are consumers. As a result of their own personal experiences in engaging/buying online, they have now developed an expectation as to how they should be engaging in their professional lives.
This has resulted in a gap between what B2B models are delivering and these new expectations. And with COVID-19 amplifying this gap, this business type has a considerable volume of work to do to get it right.
If B2B organisations can pivot and adapt in a timely manner, the opportunity to cement its future and drive growth is very real.
---
This article was as tagged as B2B , COVID Retail , Digital Strategy