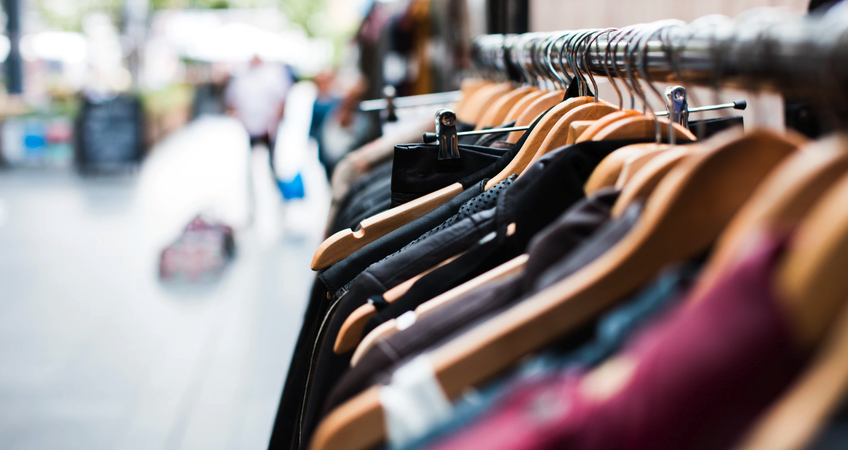 If done right, physical retail can benefit from the growth seen in online retail. One of the more common projects I am leading is auditing and improving end to end click and collect experiences. I recently wrote an article on what best practice looks like. This has been a popular focus for many retailers because this is clearly becoming a preferred option to shopping in store.

Consumers want to buy online to secure a product, and then have a look at the product in store to ensure its right before taking it home.
Physical retail CAN benefit from this online surge and recent research has come out proving this to be true.
Google has published research showing online search demand has dramatically increased in the last 10 months for the following…
"Opening hours" searches has more than doubled
Searches for "in stock" has grown by 700%
"Available near me" has more than doubled
COVID has done something significant to consumer buying behaviours.
Before the pandemic, the digital channel was seen as a complement to physical retail. This has now flipped:
The physical retail channel is now a complement to the digital retail experience
73% of consumers surveyed classified themselves as "channel agnostic" when buying – they are no longer precious on whether the channel is physical or digital, they just want great experiences.
Remember back when so-called "retail strategists" stated online retail will never surpass 10% of total retail sales? Where are they now?
Look for online retail to steadily surpass 25% of total retail sales and watch it grow. As a result of the pandemic, new research has come out proving in store experiences are now less pleasing because of all the restrictions in place. This is not going away anytime soon.
The key takeaway here is, physical retail is STILL here to stay, however, it's the treatment of physical retail that must change.
What do retailers need to do physical retail stores to benefit from this "Consumer Pivot"?
#1. Physical inventory accuracy:
Get your physical inventory as accurate as possible for the physical retail stores and display inventory availability online. Consumers are looking for this level of inventory transparency because they do not want to waste time coming in to a store if the item is not there.
#2. Audit and perfect Click and Collect experiences:
The new "COVID Consumer" wants to spend less time in store. By enabling an experience where they can buy online and pick up in store will drive total business sales to new levels.
Caution! Just because you currently have Click and Collect in play does not mean its to a good standard. Audit this service from the perspective of your customer. If you find this hard to do, call in a specialist to do this for you. A third party unbiased perspective will provide a more accurate assessment of your conduct in this context.
#3. Make more room for Click and Collect orders:
This is an extension to point to but is important enough to be on its own. 99% of all retail stores have been designed to make room to display products, however, the result of this approach is very little room is left out back to hold stock and more importantly, Click and Collect orders.
With the new "retail landscape" this must change. Look at this recommendation as a "hybrid dark store" type of approach. The design of retail stores has never been to accomodate a high volume of Click and Collect orders. More room is needed for this service and the easiest way to achieve this in the short term is to take over sections of the store.
For example, Click and Collect orders (waiting to be collected) could take over the entire back wall of a retail store which is typically where slow moving stock resides. Retailers may think this will harm "the look", think about it from the perspective of the customer. They will get the order quicker and it becomes easier for them to identify where they need to go in the store to pick up their order.
#4. Enhance visibility in local business ads:
There are some foundational activities that retailers can do to ensure its visibility in Google is to a high standard for all local and "near me" searches. With the growth in demand, having this set up right is important.
#5. Enable in store staff to compliment online experiences:
Your best salespeople are often standing in stores looking for something to do. Through the proper treatment of live chat technology, a system can be created enabling in store salespeople to engage with online customers to answer important questions: these salespeople are ideal and perfectly equipped to engage with these consumers.
This not only creates a connection with physical stores (by engaging with salespeople), it better utilises their time and takes the heat off of support teams. And if these salespeople are credited for the online sales that come as a result of their engagement with a customer, they will be keen to take part.
#6. Enable in store staff to write product content:
The ideal people to sell the products are in your stores. They are trained to sell products but more importantly, they are presented with the questions from customers that need to be answered before buying. This makes in store sales people the most qualified to write product copy.
Create systems and incentives which enables in store sales staff to write product copy in their downtimes.
While there is more that can be done, the above is a great start.
Do not become disillusioned with the in store touchpoint. Be excited and at the same time, evolve your physical retail experiences to the new needs of the "COVID Consumer".
---
This article was as tagged as COVID Retail , Customer Experience Design , Digital Strategy