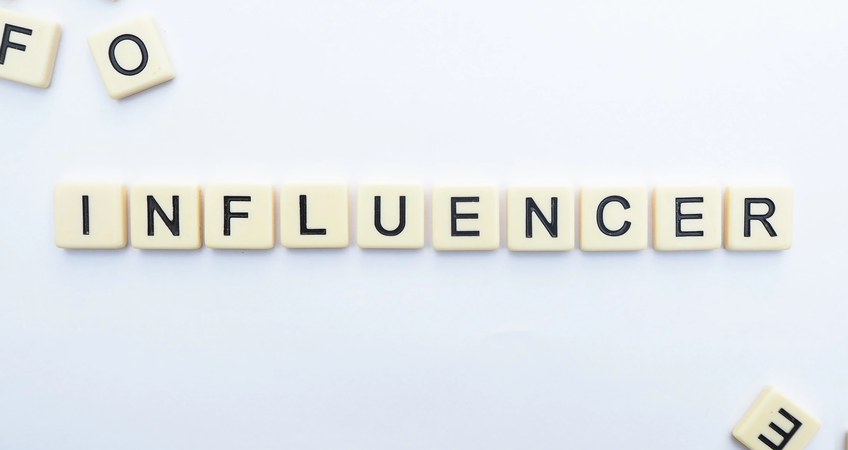 New research shows Influencers deliver the LEAST impact when it comes to influencing consumer buying decisions.
This research surveyed a strong cross section of 8,000 consumers from around the world to determine what does and does not add value to a consumer's decision-making process when buying online (see graphic below).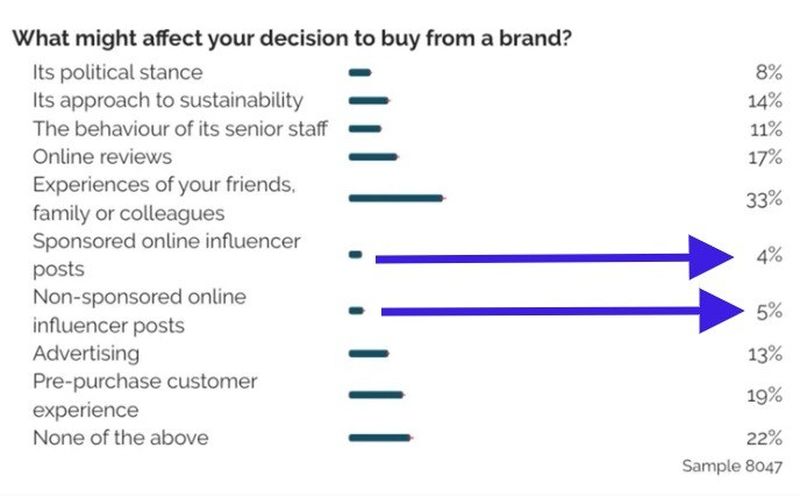 This should come as no surprise.

Consumers know influencers are paid for their brand advocacy resulting in a lack of trust. While retailers may see temporary boosts in engagement, when it comes to actual buying, this research suggests it doesn't work.
And from the data I am seeing from retailers, I agree with the conclusions from this study.
When in "buying mode", consumers gravitate to authenticity and is why word of mouth recommendations from family and friends ranks #1.
It's also important to note another top influencer in buying is "pre-purchase customer experience".
So why do retailers continue to invest in influencers?
IT'S EASY!
Constructing amazing online experiences requires an entire organisation to come together, requiring significant change.
For many, that's too hard.
---
This article was as tagged as Customer Experience Design , Data Driven Decision Making , Loyalty