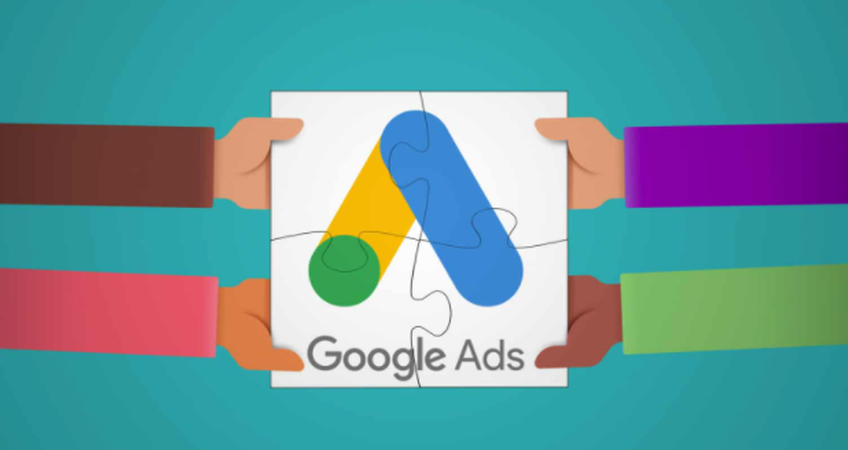 For retailers, the months of November, December, and January is where heavy investment is given to Google Paid Search campaigns. As this is occurring, common questions come to me from retailers around the world. These questions are summarised below....
What type of reporting should a business look at to understand paid search campaign performance?
Where does attribution reporting fit into the diagnosis of campaign performance?
How can data indicate if paid search is supporting wider business strategy?
While the answers are unique to every business, there is a minimum requirement in reporting needed that's worth sharing. There are sophisticated methods to answer all the above, however, in this article, the focus will be to address the basics to build the foundation from which to evolve.
Understanding campaign performance?
At the very minimum, a retailer needs to see their paid search campaigns broken down in three chunks:
Branded performance
Unbranded performance
Google Shopping performance
#1. Branded: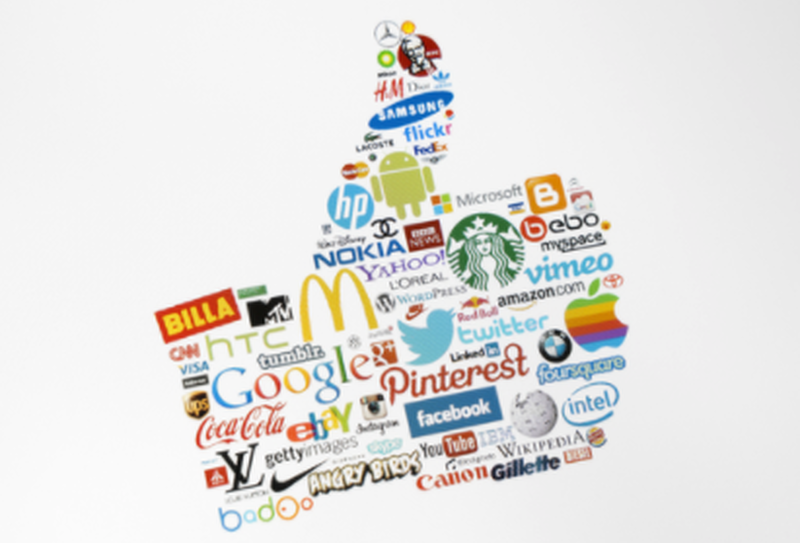 This is the campaign group that captures people searching for your own brand. Because the expectation is this campaign type will perform to a high standard, not a lot of reporting is required. But it should be broken down into two subsets:
Brand-only searches - consumer searches just for the brand
Brand plus product searches - consumer searches for the brand and a product: "Apple watch", "Samsung fridge"
This breakdown is of value to see what products the market associates with the brand and to understand what brand and product searches are not converting.
All cost and revenue metrics need to be provided for both subsets within this "Branded" chunk.
#2. Unbranded:
Due to the size and importance of this campaign type, there should be a requirement to break this down by Ad Group (Keyword) themes. This would allow a retailer to see how it's performing for all keyword searches that relate to the core range.
Retailers need to see how their product ranges are performing to keywords that align with their specific range. For example, Nike should be interested in seeing how "men's basketball shoes" search terms are performing (which is arguably a mid-to-late stage buying phrase).
This insight could prompt Nike to address its online buying journeys specifically for this consumer intent type.
Why is this insight gathering part of a retailer's growth strategy?
Retailers want to pull consumers who are searching for products where the brand was not part of the consumer's consideration set. For Bose, to convert consumers searching for "noise-cancelling headphones" is strategic and harder to achieve, than converting consumers searching for "Bose noise-cancelling headphones".
The "noise-cancelling headphone" consumer has a need and is not loyal to a brand. As a result, the retailer must produce an online experience that is highly relevant and seamless if the business wants the opportunity to turn this consumer into a paying customer.
If a retailer were to conduct research and quantify the volume of branded search opportunity vs the unbranded opportunity, the unbranded search volumes are always greater.
To drive growth a high standard of reporting transparency is required for unbranded paid search campaigns.

#3. Google Shopping: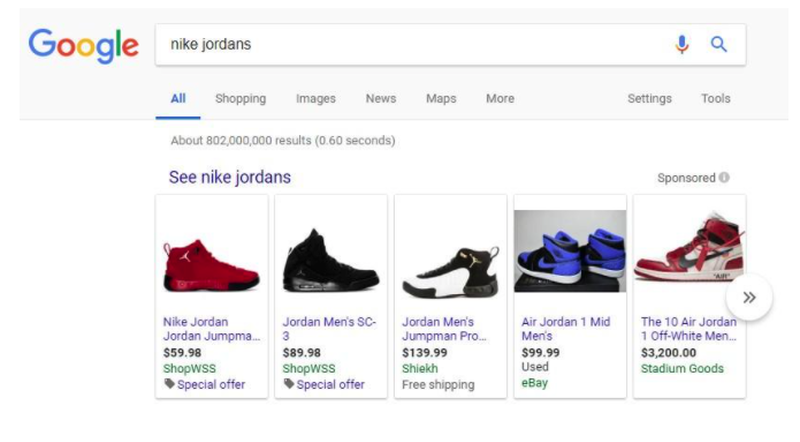 Having clarity around the performance of this campaign type is also important due to the growth in popularity of this paid search type. Put simply, its the future of paid search. Research proves, the clicks on product images on results pages continue to steadily grow and will surpass the traditional paid search links (if it hasn't already).

Granular reporting also is required for this form of paid search at a product level. The purpose of this reporting is to analyse and call out those underperforming products. In many cases this should stimulate the retailer to assess and improve the standard of product content for those non-performers.
Introducing Attribution
The above reporting provides a foundation in defining the performance of a campaign structure, however, businesses must acknowledge the context of this data: it's "last click" reporting.
"Last click" data measures the effectiveness of a traffic channel (such as Paid Search) in those instances where consumers purchase in that session. For example, if a consumer clicks on a paid search link, is taken to a retail site, and buys online in that session, the paid search traffic source is given credit for that sale.
However, in isolation, this form of data analysis is naive and presents a false economy because research has proven consumers conduct multiple visits to a site before buying online. The true assessment of traffic channels must include attribution data.
Where does attribution reporting fit into the diagnosis of campaign performance?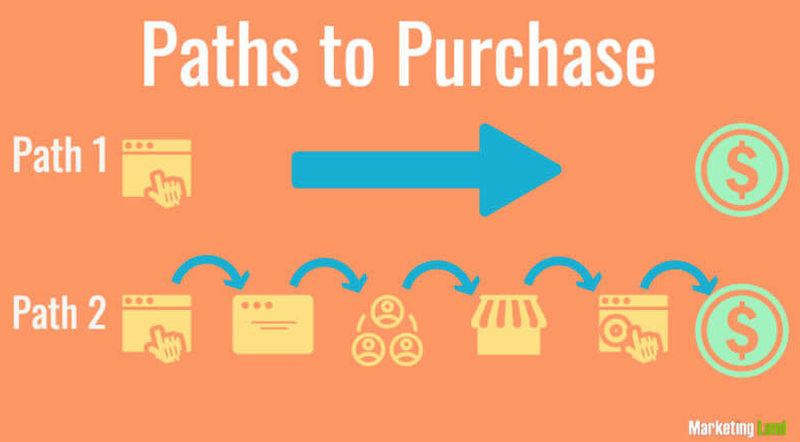 Attribution analysis can become sophisticated, but for the bulk of retailers, no attribution analysis is occurring at all. Introducing the "attribution basics" will put retailers in a much stronger position.
What is Attribution?
Attribution is the act of acknowledging and crediting all previous touchpoints that result in online buying. In the context of traffic channel analysis (Paid Search, Organic traffic etc...) attribution is about the assessment of the traffic channel mixes that come together to result in an online purchase.
As the image above from MarketingLand suggests, there are consumer paths where a consumer will come to the site from one traffic channel and purchase immediately within that first initial session. However, after the analysis of over 500 million consumer paths (completed by Greg Randall), this act of buying within the first session occurs between 35% and 45% of the time across all retail. The remaining 55% to 65% of online buying occurs after multiple visits (sessions) to the site ("multiple" = 2 or greater).

This trend has steadily increased over the last few years by smartphone ubiquity and more recently COVID-19.
This new reality makes attribution analysis critical when assessing the value and performance of any traffic channel.
There are two layers of Attribution analysis:
What we can see now
What we need to see in the near future
What we can see now:
There are three reports available within Google Analytics that provide a clear view of attribution impacts...
1. "Interactions/Sessions to purchase":
This was mentioned above and is a good report to understand the volume of consumers who undertake multiple visits to the site before buying. This data becomes interesting when analysing peak campaign periods such as Christmas. Recent data shows 50% or more of online purchases are from journey paths where multiple visits to the site are happening during December 2020 (data analysed from Dec 1sst to Dec 17th).
This may come as a surprise to many retailers who think consumers are in a rush and under pressure to purchase. That is not the case.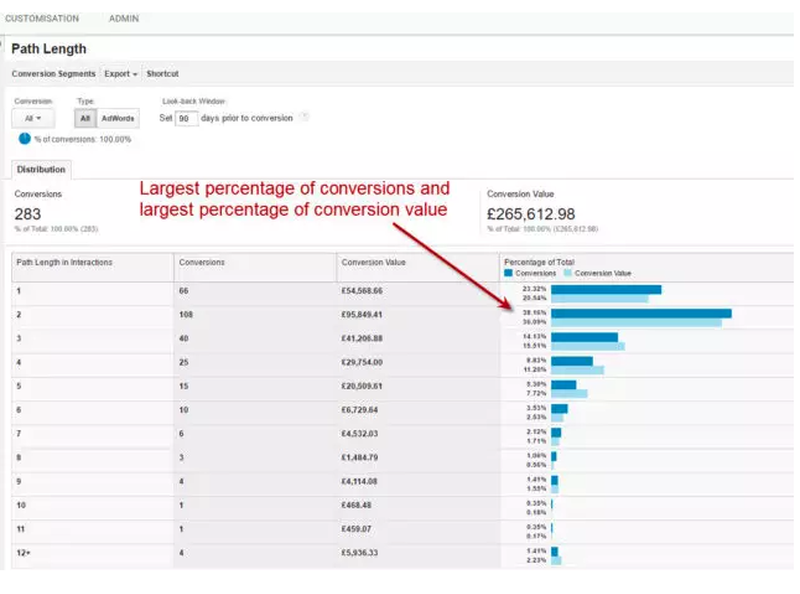 2. "Assisted Conversion reporting":
This reporting shows the traffic channels that brought the consumer to the site initially where an online purchase did not occur. These traffic channels are then given an "Assist" to the sale that eventually happened in a different session.

3. Traffic Paths to Purchase:
This is a powerful report to show the mix of channel sources that work together to result in online buying. It's important to remember, there are consumers who come to the site three-plus times before buying online. Having a perspective as to what traffic channels work together that result in an online purchase is a key part of attribution analysis.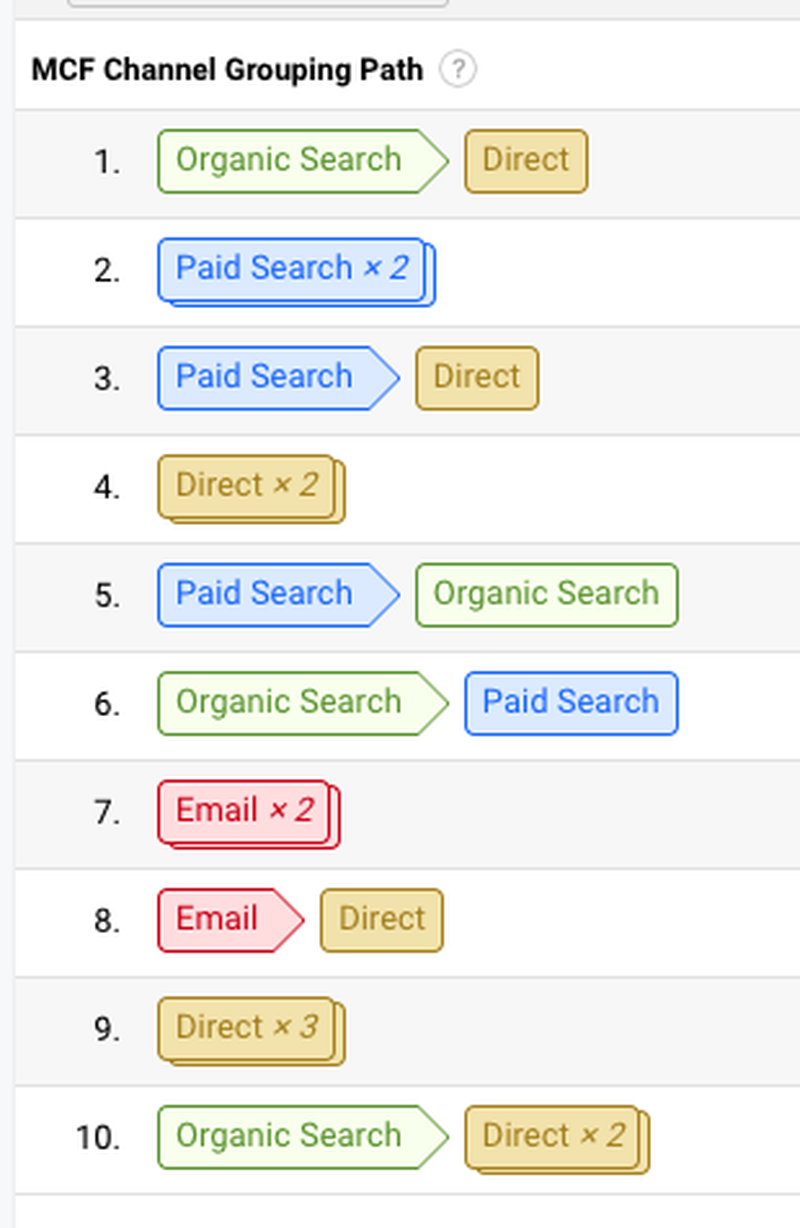 Warning!
The above three reports only work if the Google Analytics configuration for traffic channels is configured to a high standard.
One example of this going wrong is the use of third party payment systems such as Afterpay. If a consumer uses Afterpay as the payment method, he/she is taken away from the site to complete the transaction. To Google Analytics, this is the end of a session.
Once the payment is completed, Afterpay sends the consumer back to a "success page" on the site, which means Afterpay becomes a highly converting Referrer and thus taints the accuracy of all traffic channel data.
Because third party payment options are commonly available, this is one of the biggest issues faced in attribution data monitoring.
What we need to see in the future:
Using the data in the above three reporting types is the first step to using attribution to inform future decision making. Only once that is embedded into the business, can retailers look to the next iteration of this type of data, which is the ability to connect the dots between online engagement and in-store buying for bricks and mortar retailers.
Connecting the "Journey dots" from online to physical purchasing:
To truly understand the impacts all paid traffic channels have on the business requires retailers to have access to data which shows a consumer engaging on the site and then heading into a physical location to purchase.
Global research shows a high percentage of consumers who go in-store begin their journey online but retailers need this quantified and broken down.
What does connecting the digital and physical journeys give a business?
There are four core forms of insight this type of data monitoring can deliver...
Defines the Paid Search campaigns which drive online engagement and in-store buying. This can be broken down to specific keyword themes.
What other traffic types (such as email marketing) drive online engagement and in-store buying journeys.
What online journeys are resulting in in-store buying behaviours.
The ability to see Click and Collect customers buying more product in-store when picking up their order: one of the most poorly monitored behaviours in omnichannel retail.
This layer of insight is powerful and would equip the business with the right information to drive the right kind of change in digital marketing spend, how it's spent, and what online enhancements are needed to nurture and grow the most profitable customer type - the "multi-channel customer".
This creation of the "multi-channel customer" (a person who engages and buys from both in-store and online) is the starting point for many retail loyalty strategies.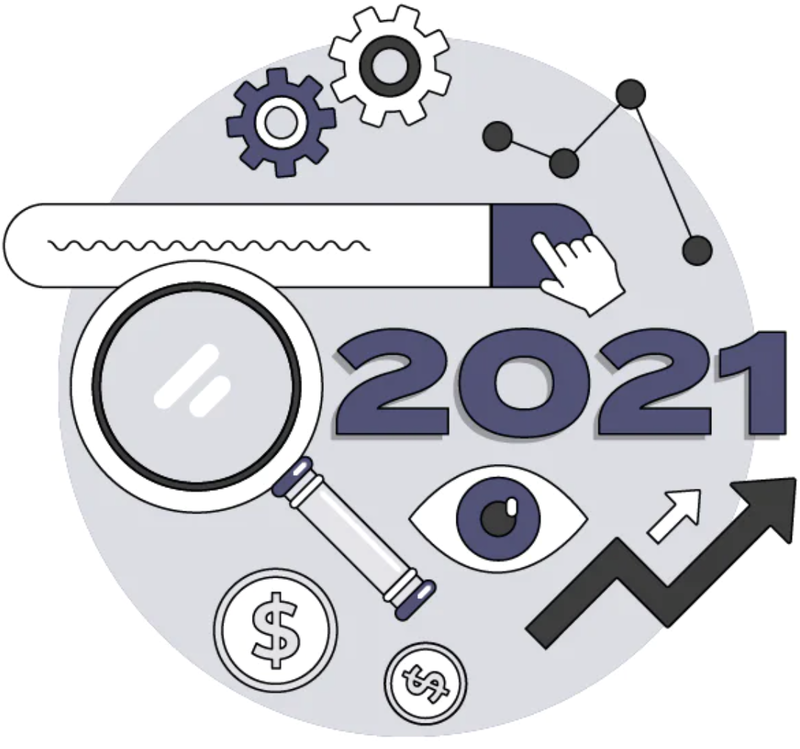 To learn more of the importance of this customer type as well as the business activities needed to drive "multi-channel customer" behaviours, click here. This is an article on what retailers need to focus on for 2021.
Other data sets to show value from Paid Search:
Depending on how the retailer's site is set up and more importantly how Google Analytics is tagged and configured, there other reporting types that can provide signals Paid Search is adding value.
One example is analysing the engagement of "Find in Store" or "Check stock in store" experiences that are occurring when consumers come to the site from paid search: this is where a consumer is checking inventory availability of a certain product in a certain store location.
The second method is to analyse engagement with Store Locator content (again if GA is set up properly). It's not decisive data but a signal this traffic type is contributing to driving foot traffic into stores.
Conclusion:
Because retailers can manage and control their visibility in Google through Paid Search, this traffic type is strategic if treated properly. Through the right agency partnership and the right data sets, the approach to this traffic type can become a business strength.
The first step is nailing the basics.
---
This article was as tagged as Best Practice , COVID Retail , Data Driven Decision Making