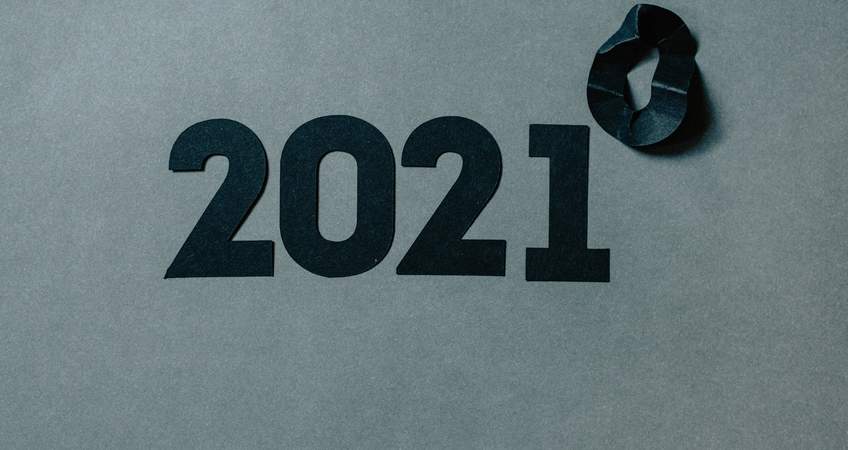 The Pandemic has stimulated many research companies to bring forward their predictions of what businesses around the world should be prioritising in 2021.
After auditing the predictions from the top 10 research organisations in the world, Forrester got it right.
This short research paper summarises the Forrester predictions and unpacks some of its generic statements for the purpose of delivering a greater layer of clarity for people interested in seeing if the recommended changes will work for a specific business he/she is involved with.
To access the full research paper from Forrester, click here.
Forrester talks to the Pandemic and how this global influencer has expedited the need for businesses to assess and evolve three primary functions that relate specifically to the online channel:
Technology
Loyalty
The delivery of amazing online experiences
Before more detail is applied to each, its important to address what Forrester refers to as a new "relentless pressure" that businesses are now facing.
The Pandemic has created "Relentless Pressure"
The quote below is how Forrester uses "relentless pressure" in context...
Under the relentless pressure of new customer realities, the future came into focus. The value of your company depends on how customer-obsessed, resilient, creative, and adaptive you are in jumping to the next growth curve in your industry.
Forrester's statement "relentless pressure" talks to the newfound dependencies all businesses have on the online channel and how it has now become the core channel in which the entire business growth stems from.

Though this statement is true, it has been this way for some time now. The NEW "brand strategy" comes in the delivery of a high standard of end-to-end experiences.
"End-to-end" is from the moment a consumer begins engaging with a brand, all the way through to the moment a customer receives his/her product (or service). It then extends to the ongoing support and post-sale engagement.
It is this "relentless pressure" that has resulted in three business functions that must come together to form the foundation to wider business stability and growth: Technology, Loyalty, and Amazing Online Experiences.
Technology:
The single biggest prediction Forrester's makes for 2021 is what they call "technology acceleration".
This term and statement can be summarised in four points...
Working with the right eCommerce platforms (the experience design enabler)
The elegant transfer of information from one business system to another
Wrapping the eCommerce platform around other strong support technologies that builds the digital ecosystem: email marketing, CRM, POS etc…
The removal of legacy technologies
The legacy technology is now seen as "technical debt" and stifles growth and business evolution.
There are countless examples around the world of how retailers could have driven online revenues exponentially higher if it were not for legacy systems which could not handle the rapid growth in online sales volumes.
Businesses have been holding on to legacy technologies and over invest in other supporting technologies, "work-around" integrations, and adapting processes in the effort of keeping/preserving these technological dinosaurs running for no reason other than its too hard to replace.
Evolution in 2021 will be defined by the confrontation of all decisions that relate to protecting legacy technologies.
Loyalty:
Because the Pandemic has rocked organisational profitability, businesses must be ruthless in seeking out the most profitable products, services, and most importantly, customers: and deepen its focus on each.
When it comes to "profitable customers", businesses need to assert control over the full customer lifecycle: keeping customers beyond the first purchase.
Before the pandemic, the conversation of loyalty has regularly been put in the "too hard basket" but this must be addressed in 2021.
The reason for this "too hard" classification is because businesses struggle to understand how to create more value to an existing customer other than aggressive discounting. In a climate where business profitability has dropped, discounting is a less of a favourable tactic. And the research proves this tactic does not produce loyalty.
Defining Loyalty:
Forrester talks about the new treatment of loyalty…
Organisations must segregate acquisition from everything that happens after a prospect completes a purchase — product utilisation, customer service, retention, advocacy. Growth comes from continued use of a company's offering, so it's imperative to focus on acquiring customers who will stick around for the long haul.
The one big error Forrester makes is stating "Marketers" will drive this initiative. This is not intended on being a negative statement towards Marketers. It's more about the recognition that the "Loyalty function" is a company-wide collaborative process that must be led by the CEO in order to get right. It requires harmony across all department heads.
Loyalty is not a marketing function, it's a company function.
Loyalty is about…
Product quality
Support services: delivery, returns, warranty
Logistics/operations
Business systems sharing information (see technology above)
The construction of amazing and intuitive online experiences (see CX Quality below)
Contextually relevant ongoing communications and engagement
Driving relevant engagement across multiple touchpoints: digital and physical
While Forrester predicts an increase in spend of 30% on loyalty specific initiatives, this is conservative.

The downside to Forrester's research is they do not provide any actionable guidance around what businesses can specifically do to activate and/or improve their loyalty function.
The first step is to set up technology and systems to drive and nurture the creation of what's called a "Multichannel Customer".
Creating "Multichannel Customers":
While the new "COVID-Consumer" prefers to engage more with a retailer, digitally, he/she will never truly abandon physical retail.
A "Multichannel" customer is a person who engages and purchases from a retailer in both physical and digital touchpoints. This is what consumers now expect of every retailer and is why the research proves "multichannel" customers….
· Spend more in each transaction
· Buy more frequently
· Are less likely to move off to competitors
This is also why high-profile "Pureplay" retailers have invested heavily in launching bricks and mortar retail. The bed retailer Casper is a great example of this in action.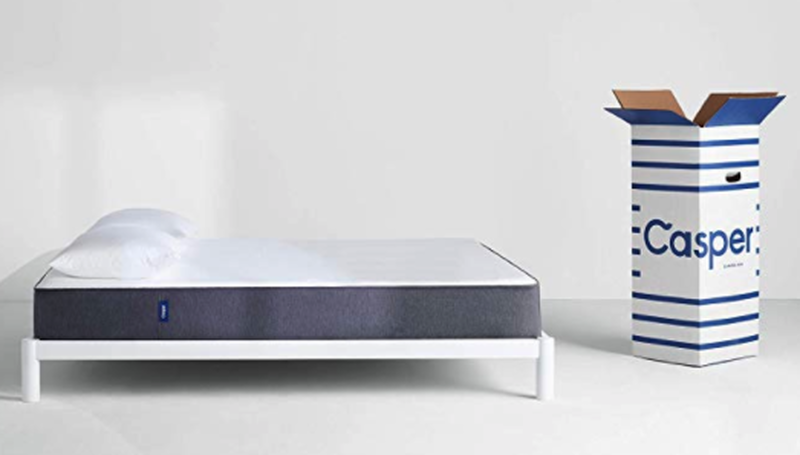 The CEO of Casper says physical retail "gives us a footprint to help educate consumers". He goes on to say, "the presence of physical stores increases both offline as well as online sales.
How do you create Multichannel customers?
While this is different for every retailer there are three common foundation laying activities across all businesses that must be in place to drive and nurture this customer-type.
#1. Connect the "Journey dots":
Many customers engage online and buy in store, but retailers cannot see the online engagement that stimulated an in-store purchase. This behaviour must come in view.
Do not become caught up in the buzz phrase known as "the 360-degree view of a customer" because it's impossible to accurately achieve.
The first critical step is to connect behavioural monitoring between the eCommerce platform and POS and develop reporting that can easily define what this engagement looks like. Not only can a retailer see the journey consumers conduct before heading in store, they can also see the traffic channels (such as email marketing) that stimulate in store purchasing behaviours.
This insight becomes a powerful business lever that can be manipulated.
#2. Cross promote channels
· When a customer is in store, promote the online channel
· When a consumer is online, promote the physical store network
This needs to be carefully managed so as to not risk a sale at that moment but there are elegant methods to making this work at scale.
One example of this in action is for those customers who complete a purchase in store and have created an "in store account", this should be the time to activate triggered emails which prompts these in store customers to engage and buy online.
#3. Connecting systems
The cross promotion of channels become meaningful to a customer if business systems can share and transfer information.
Allow the customer to see his/her transaction history for both channels online
Allow the customer to benefit from Loyalty benefits when they purchase from both online and offline
The above examples can only be realised if the right technologies are in place and they can elegantly speak to each other.
The above three examples are just the beginning of what is needed to create multichannel customers at scale. But these are considered to be the "basics". To put this in perspective, less than 5% of retailers around the world are doing an OK job at the above three.
This is the size of the opportunity.
CX Quality – Creating Amazing Online Experiences
The pandemic highlighted the size of the gap between what consumers expect RE online experiences vs what is actually being offered.
Technology is the experience enabler, and legacy technology is the culprit. However, the larger issue is, businesses do not know how to treat technology to construct amazing intuitive online experiences.
"Treating technology" means…
How do multiple technologies need to intermingle and share information?
How does an eCommerce technology need to look and behave to offer intuitive experiences?
How does content need to reside on technology so it can add value at the right time of a customer journey?
Many business leaders may think this expectation gap between retailers and consumers has come as a result of the Pandemic, this is not the case.

Over the years, many retailers have been lucky in that, when their online experiences were poor, consumers would go into the stores and the physical retail experience would save the customer.
The Pandemic has halted this behaviour and whatever "safety net" physical retail stores provided before March 2020 has now been completely eliminated.
This is why many retailers are vulnerable: their online experiences are not to standard, and their "Plan B" has disappeared.
Forrester is seeing businesses winning because of their "CX competencies". Forrester predicts 25% of brands will achieve statistically significant advances in CX quality in 2021.
Forrester identified common activities across what they call "CX advancers" (those who are creating amazing online experiences):
They applied effort in defining what really matters to their customers - they brought in specialists to drive an empathetic process
They identified projects to improve important experiences
The prioritization of projects was done in a way to give the biggest potential upside for customers
They trained employees (and gave them new tools) to support online experiences and introduce employee accessibility to enrich online experiences (one example: Live Chat)
These are the kinds of strategic efforts that will build on themselves and begin to change the landscape for CX within industries.

Forrest highlights this business culture shift of focussing on the customer will lead to firms cutting spend in CX technology in 2021, but will actually improve CX. This is reduction in spend occurs because businesses will evaluate technology in the context of customer value which will lead to a consolidation of CX tools.
Concluding statements:
While the above is the clear focus for 2021, in fact it should become the foundation for all future strategic efforts for all.
This elegant mix of Loyalty, improving experiences, and supporting it with the right technologies is the recipe for long-term growth and profitability. Even though the above recommendations have been spoken about for a number of years, the big difference now is, if businesses do not pivot and focus on the above, they won't be around to see the end of the Pandemic.
---
This article was as tagged as COVID Retail , Customer Experience Design , Digital Strategy , Ecommerce