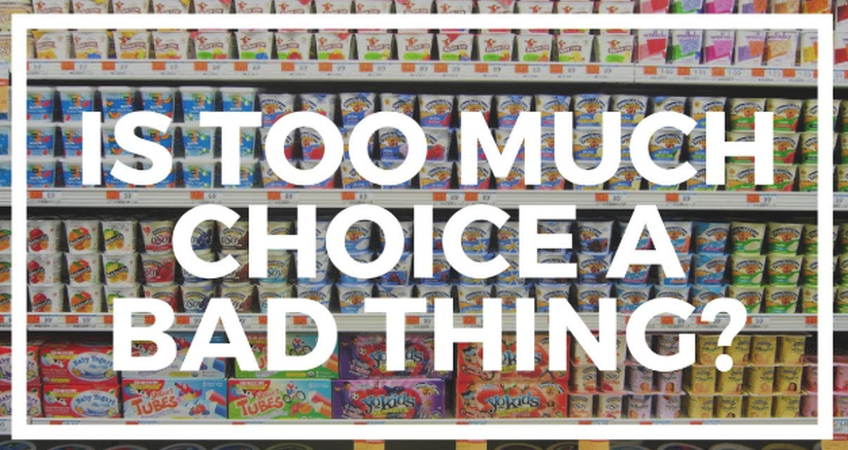 The business approach of offering a huge range of products (or services) is an outdated strategy and no longer in line with what consumers want. Having too much choice is NOW a tax on a consumer's time and attention.

Consumers don't want more choice, they want an increase in confidence the fewer choices they have will fulfil a need.

Google has found keyword search terms incorporating the term "best.....for me" has grown by 80% on mobile devices in the last two years.

Consumers want retailers to do the research for them and improve their curation of options (products and services).
So how do organisations approach this consumer need and turn it into commercial success...
Empower the consumer to easily reach a small selection of products which align to his/her needs (experience design)
Build consumer confidence through a higher standard of product content
Product content comes in many forms...
Review content - explaining why this product was the "best" for others
Product design story
Technical reviews for electronics
Fit related content for fashion and review content on fit
Content on how to use the product to make it the "best"
Don't become consumed with increasing your product range, improve your curation and do a better job of the product ranges you have.
---
This article was as tagged as Digital Strategy , Ecommerce