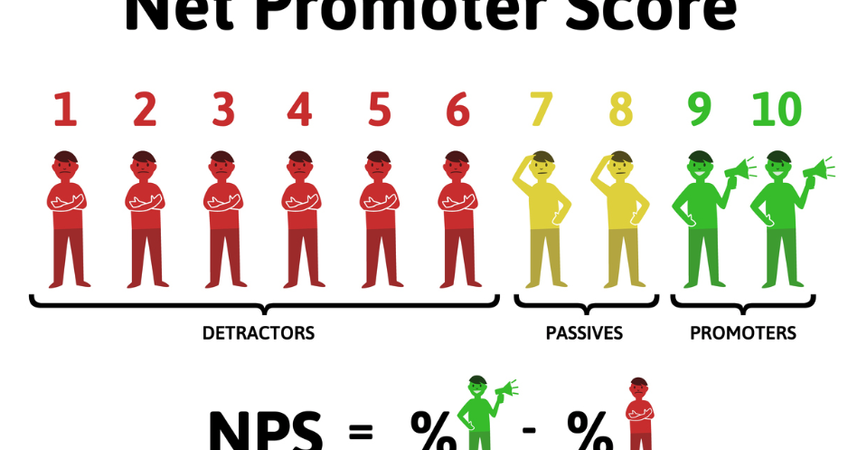 Do not introduce NPS into your business unless you are ready to change. The value in NPS (net promoter scores) isn't in the scores itself, but in what a business does with the scores.
Recent research has found those organizations with an NPS score of 60 or greater (score is out of 100), who take action on customer feedback, reported two things...
Average churn rate between 0% to 5% annually*
100% growth in the last 12 months
See the graphic below for all key insights which came from this study...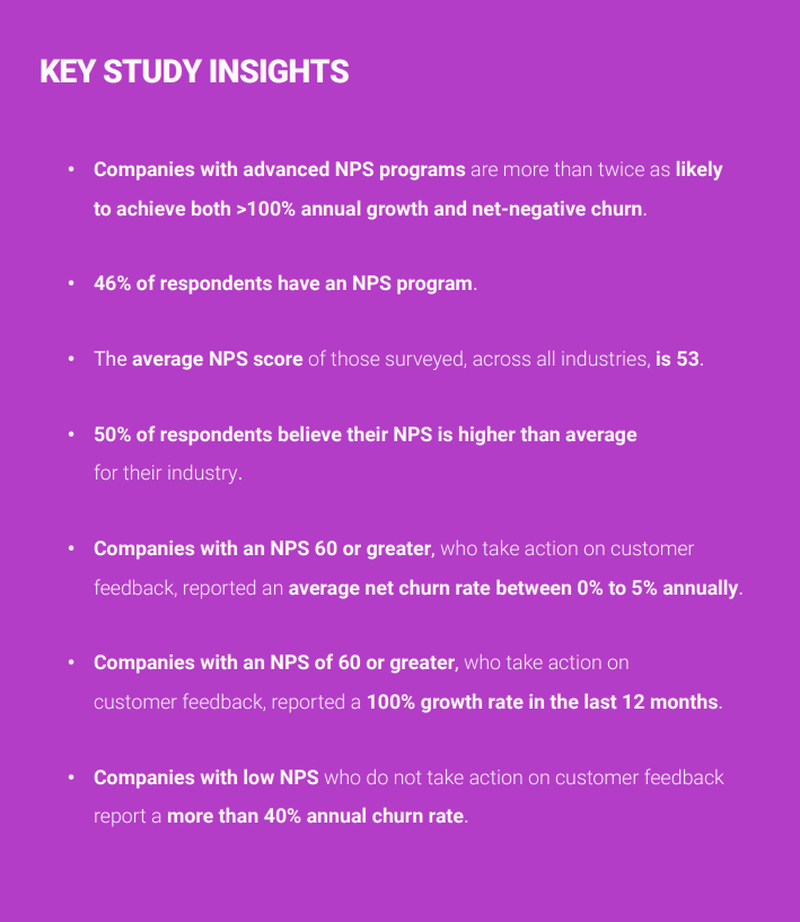 *In point 1 "churn" refers to "customer turnover". In other words, a dramatic increase in loyalty.
The other key point to note in the statement above is the phrase "who take action on customer feedback".
Having a rating system is useless unless the business has a discipline of reacting to the negative feedback and working with the unhappy customers until they are happy.
This act of responding to negative feedback is what builds loyalty and educates the business on what it's doing wrong. The long term value comes when the business applies change so these "wrongs" don't reoccur.
This is why the culture of a business is a key factor in benefiting from an NPS business function. The entire organization needs to embrace the ethos that they can do better.
The other benefit to this scoring system is it will quickly identify the core group of die-hard fans for a brand. This becomes essential for those looking to build a robust loyalty system.
Research has proven, the most successful loyalty systems in the world start by pleasing their brand advocates then slowly builds out over time.
For any brand looking to embark on or build on their existing loyalty strategy, the foundation of this can be driven via an NPS function.
The actual NPS rating is NOT the solution, it's the catalyst for change.
Click here to gain access to the full research document which was run by CANAM Research and Ask Nicely.
Click here to learn more about Ask Nicely.
---
This article was as tagged as B2B , Customer Experience Design , Customer Service