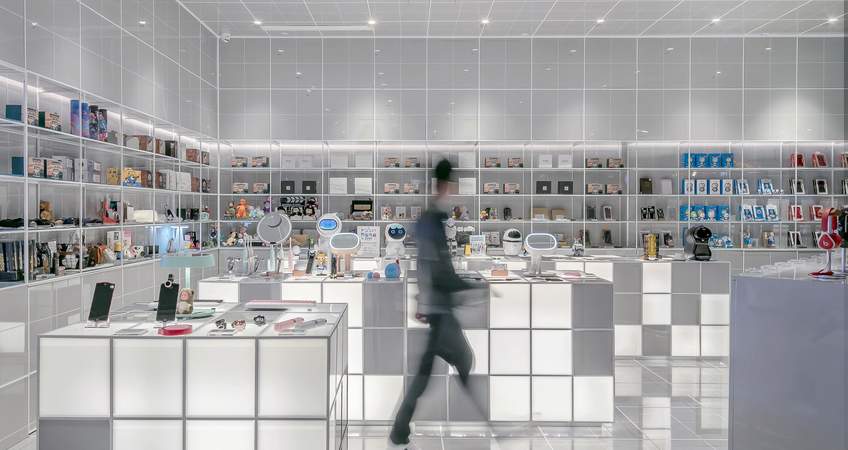 Back in late January 2018, a well written article came out titled "Data can't save our department stores". This article comprises good points on the wider issues with department store retailers and their inability to be relevant in today's retail climate.
The three core points made are.....
Point 1:
The department store business model is struggling to become relevant in a world where retail needs to ensure they are aligned to the needs of a consumer. Department stores are vast in its offering and struggles to be everything to everyone.
Point 2:
Department stores like Myers and David Jones have a fragmented physical store set up that protects brands and in no way is aligned to accommodate a consumer's buying needs.
Department stores are working more on business efficiency and tightening ranges, nothing that relates to what's important to the consumer. This....
"has killed customer connection and drove department stores into competition with other retailers who could match them on tighter ranges and beat them on price."
Point 3:
Department stores have a monstrous source of data through years of loyalty point systems, years of data capture, and documented communications between call centers and customers. Despite this enormourmous stream of sources, this data cannot help department stores.
Greg's Response to the above points...
I agree with everything stated except for the last point on data. The truth is, data CAN help. If the article said, data can help but its not currently, I would agree because this is accurate.
I have worked with department store retailers and have seen first-hand the issues and constraints around how data is not being leveraged to improve retail experiences.
As a result I felt compelled to write to Peter and provide him insights into what is actually happening. Below is my email.....
Hi Peter,
While I agree with the vast majority of your comments, the part where we will need to agree-to-disagree is the part where data cannot help department store retailers.
I have used data to inform/lead digital strategies and repair underperforming digital channels for large retailers (including department stores), all of which has lead to big successes.
The bigger issue in the context of your article is, department stores are failing at digital and the broader retail experience because they don't know how to use data to inform decision-making.
Below are some of the reason as to why this is occurring...
The People:
There are individuals leading the digital function of the business who do not have the right knowledge/skills/experience to be in their position. This issue is compounded with internal arrogance that comes from working for a large well known brand resulting result in false confidence.
Silos:
The data gatherers do not collaborate with the digital teams, who do not collaborate with the buying teams, who do not collaborate with the merchandising teams, who do not collaborate with the creative teams, who do not collaborate with the marketing team, and so on.
Executive and middle management work hard to protect their space from each other in the efforts to build power and influence within the organisation.
The bigger the organisation the more defined the silos become.
Lack of digital presence at senior level:
The absence of a digital brain at executive level is the driving force behind silo creation.
Because there is no digital voice at the top level, there is no one corralling teams together to build a cohesive and collaborative culture which brings teams together the right mix of data/insights/retail experience/merchandising strategy to work towards a single outcome: creating amazing retail experiences.
In the rare instances where there are digital brains at executive level, their standard of competency to stand his/her ground to protect the digital channel from negative business influences is low (this comes back to the "People" statement above).
Department stores don't know what amazing online experiences look like:
In your article you call out how department store retailers do not know what great physical retail experiences look like. This is the same in the digital context. If they don't know what "digital retail great" looks like, they won't know....
What data needs to be captured to improve experiences
Which departments (people) need to collaborate together to drive decision making
What best practice looks like and where/how it needs to be applied
In Summary:
The internal forces of a department store plays a heavy part into all the comments you call out in your article. Nothing will change until CEO's empower a competent digital executive to gain control of the digital channel and force collaboration across the entire business.
---
This article was as tagged as Customer Experience Design , Data Driven Decision Making