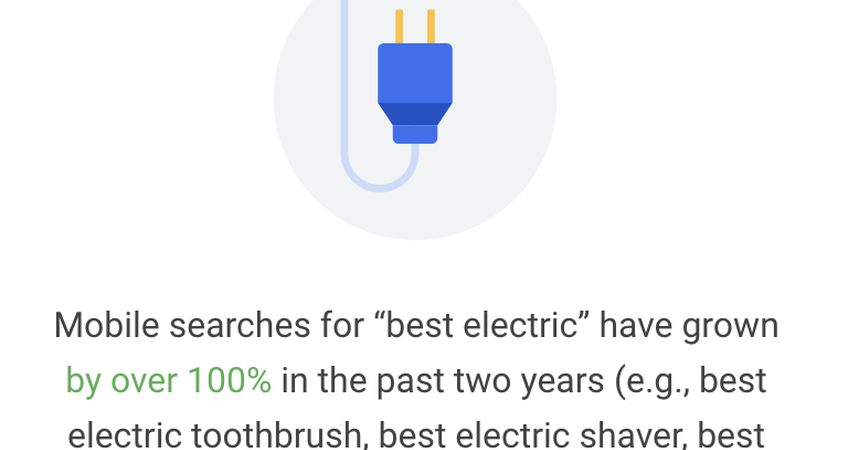 Consumer shopping trends tip: they want to be inspired. This inspiration translates to a desire to engage with content aligning to information gathering needs.
Google has found 34% of consumers are looking for new gifting ideas. While this relates to the upcoming Christmas season, this is occurring ALL YEAR ROUND with 37% of holiday shopping being completed before Black Friday!
So how can retailers tap into this need?
Improve connectivity to existing customers and analyse consumer keyword trending data.
When using trending data, Google found the terms "gift box" and "best electric_____" (example "best electric toothbrush") both increased by at least 85% in the last two years.
So how can retailers turn this insight into inspirational content? Using the example "best electric toothbrush", a retailer can create…
Visual content showing the care put into its design of the product
Video content showing the product in use
Aggregate customer and technical reviews of the product
Create feature/benefit content
Show before and after images of teeth
The next challenge is to pull it all together to ensure consumers can engage with it on small screens (this requires deep knowledge of best practice principles to get right). Click here to see what it takes to become an expert in eCommerce Best Practice.
Get in the head of your target consumer and inspire them this Christmas!

---
This article was as tagged as Customer Experience Design , Data Driven Decision Making