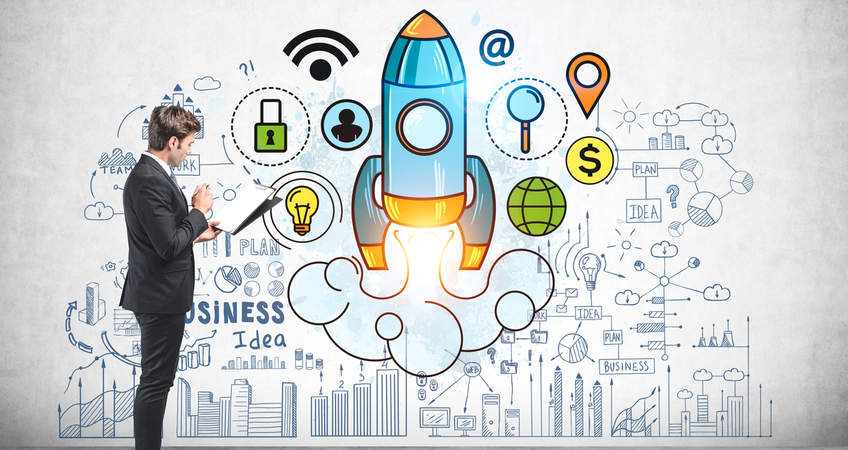 Welcome to "A Retailer's Replaform Journey", a 4 episode webinar series designed for Retailers and B2B's!
Why is this Webinar Series important for Retailers and B2B's?
The pandemic has applied pressure on the ability of retailers and B2B's to perform in three ways…
The ways consumers want to engage with retailers have rapidly evolved meaning, they need to be prepared to pivot when customers do. Put simply, when the customers change, retailers need to change just as quickly.
The decimation of supply chains means retailers and B2B's need to do more with less inventory – retailers need to improve their communication, presentation, and reliability of inventory availability as well as the methods for people to receive or pick up their product.
There is a greater dependence on the online channel to activate overall business growth.
Businesses can see the above three and are comparing this to what experiences, systems, and online conduct they have currently. They have found themselves with eCommerce platforms and other supporting software systems that are no longer fit for purpose.
With his realization comes the need to find a new eCommerce platform and other Best of Breed technology solutions to enable their eCommerce/digital evolution and in doing so, their business evolution.
This reality has produced both fear and anxiety for platform selection and the replatform project itself, leaving many retailers and B2B's in a state of paralysis.
This paralysis is stunting growth and allowing more prepared competitors to take over.
This webinar series unpacks and demystifies the platform selection process and the replatform journey itself giving the retailer everything it needs to know to successfully move away from underperforming technology platforms and kickstart a new level of growth.
However, due to the level of complexity that comes with Replaform projects, to unpack this process properly requires four webinars.
This webinar series is a conversation among specialists taking those who attend on a replatform journey to eliminate the fear and prepare a business for an exciting change.

Throughout the remainder of this article, there will be a brief intro to each webinar followed by each of the four webinars.
Webinar #1 - "Retailer Growth Pain Points and Adobe's Solution"
In this first session, the first topics covered were to gain clarity on retail/B2B strategy and what is keeping a retailer/B2B from bringing growth plans to life. You will gain an understanding of....
The top-five retail and B2B growth strategies.
Understand how retail strategy is halted due to a long list of "growth blockers".
Learn what these "growth blockers" look like to see if you suffer from the same.
Learn how these "growth blockers" slow down a retailer's evolution and enable competitors to get the upper hand.
Gain an understanding of the Adobe eCommerce platform and how it contributes to eliminating "growth blockers".
Webinar #2 - "The power of eCommerce/Digital planning and breaking down the eCommerce replatform process"
During this session, the following discussions took place...
Understand the power of planning and how this simplifies eCommerce platform technology selection.
Learn the importance of working with an Accredited Adobe Agency.
Discover the replatform steps an accredited agency will guide you through. Learn how an Accredited Agency walks you through: scoping, the project process, testing, going live, and post-launch.
Webinar #3 - "How best of breed technology future proofs your business"
During this session, the following discussions took place...
Learn about the importance of retailers and B2B's adopting a "Best of Breed" approach to technology selection and how this approach future proofs your business and simplifies the replatform journey.
Learn how Dotdigital drives marketing automation and collaborates with Adobe and Convert Digital to simplify the replatform journey Also, understand more about how DotDigital eliminates retail growth blockers specifically around the potentially lucrative email marketing channel and this solution supports omnichannel ambitions.
Learn the full power and capability of Klarna and how this solution contributes to eliminating growth blockers around payment options. Understand Klarna's value proposition to retailers and how their native integration with Adobe creates a seamless solution taking out the complexity in a replaform project.
Webinar #4 - "Driving profitability with scalable fulfillment technology connected to the Adobe ecosystem"
This series ends with the following topics being covered...
Examples are provided of Best of Breed tech stack building in action by showing how successful international retailers drive growth and profitable scale.
Then Fluent Commerce and Shippit tackle the topic of how to balance the need to drive sales online with operational scale.
Fluent and Shippit talk specifically on how they contribute to solving the common operational and last-mile growth blockers for many retailers.
Then finally, both Best of Breed solutions discuss how they collaborate with both Adobe and Convert Digital to simplify replatform projects.
Conclusion:
It is my hope the content created in these webinars has done its job. If only one business watches these videos and has built up the knowledge and courage to make the big leap and drive the right replatform change, then all the work putting this together was worth it!
---
This article was as tagged as Best Practice , Customer Experience Design , Digital Strategy