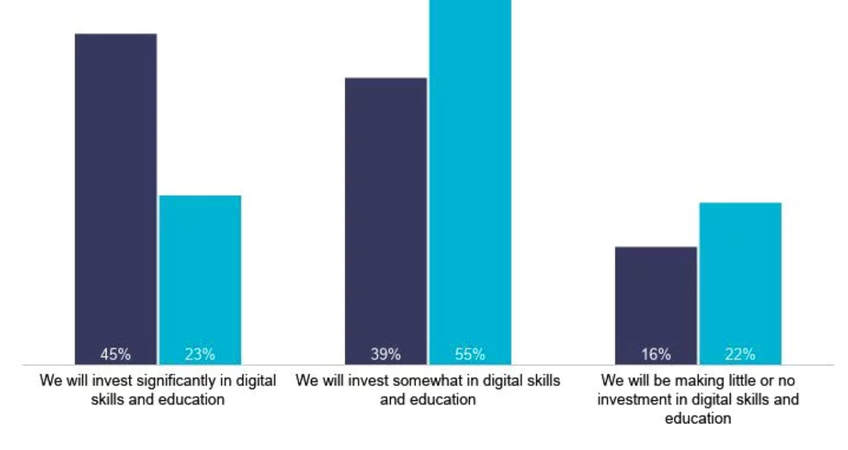 Top performing organisations invest in training for their digital/eCommerce employees.
Econsultancy surveyed 800 organisations and found a correlation between online growth and the investment in employee training in Digital/eCommerce disciplines.
What does this mean for organisations looking to build their digital/ecommerce teams? Looking internally first! One example is, trying to find a new "Head of Digital/eCommerce".
You don't need to look outside your organisation for this key individual.
Think about it for a second, what are the key characteristics which make a great "Head of Digital"? It's someone who….
Can show empathy for the customer
Has passion to deliver end to end amazing only experiences
Can work well with the other department heads: logistics, support, marketing etc…
Has a deep understanding of business operations
Is a great collaborator and can bring people together to work through issues
Having experience and an understanding of everything digital/eCommerce is a bonus but the above is the core.
I have trained/created many digital leaders and seen first-hand the value these people bring.
It's those who come from within the business that deliver the most value (the caveat to this is the right training being provided).
---
This article was as tagged as Best Practice