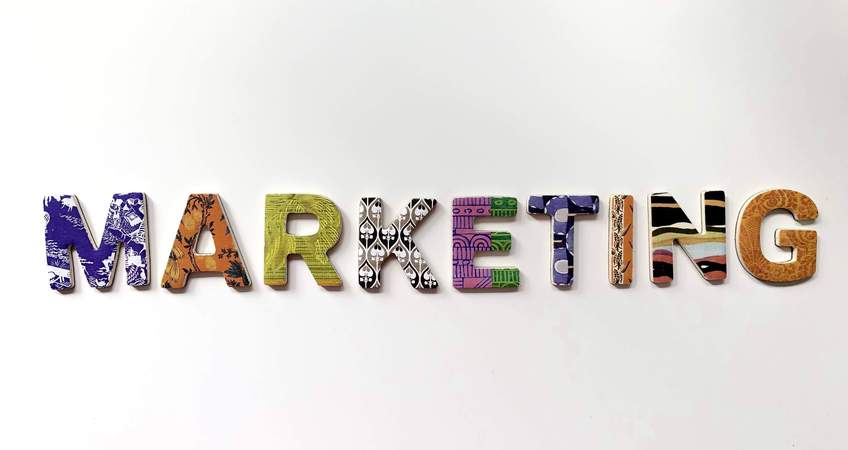 Large retailers/brands have evolved their Digital Marketing Strategy for three reasons....
COVID has shown the centre point of strategic promotion needs to reside online.
Retailers understand that business-wide growth starts with digital promotion.
Digital Marketing is the most transparent and scalable method to grow.
This new realisation is a double-edged sword simply because of the high volume of options retailers have to advertise in the digital space. Some examples...
Paid Search - Traditional
Paid Search - Google Shopping
Social Advertising: Facebook and Instagram etc...
Affiliates
Banner Advertising across various publishers
The list goes on.
Below is a summary of a conversation I had with an international retailer who is planning to spend over $5 million per month in digital advertising and had a presentation from a Media Agency on how best to spend the money. Below is my critique of these recommendations.

The purpose of this article is to define how measured and strategic businesses need to be in how they approach all of their digital marketing options and the power of having an unbiased eCommerce/Digital specialist behind the scenes auditing these decisions.
Executive Summary - 3 Takeaways from all Agency Recommendations:
I was to call out the key takeaways from the story shown below, everything can be summed in two points...
#1. Use the data at hand to invest in the known low hanging fruit. There will be data that will always identify where to focus investment to ensure ROI is delivered. A data specialist is needed to unpack this insight.
#2. For every other dollar that is spent on other digital advertising options, make sure there is a first-party data capture function in place. For example, invest in Google Analytics and its ability to capture every piece of data that represents an advertising channel the business wants to try. It is common knowledge that third party data tools that come from these advertising channels are always biased and will tell you a "rosy" picture of advertising investment to keep you spending. You want to see unbiased first-party data that you can control and view on your terms.
#3. Every media agency talks with the views and thoughts that the site (where the traffic is being driven to) is an immovable and unpliable structure. This could not be further from the truth! The site must be nimble, adapt and prepare for the traffic that is coming its way. This is about Customer Experience Design preparation.
The last point to make before reading further is, all my comments come from a commercial perspective. If a retailer has "branding goals", I do not get involved. I am purely from the perspective of leveraging Digital Marketing activities to drive growth.
Without further adieu, below is how I approached the Agency recommendations:
Banner Advertising:
There are a few red flags here...
The Agency admits the data is not as clear as it should be to inform decision making. When this happens you don't invest.
The conversion data is biased.
The software driving this campaign type comes from behaviours occurring on the retailer's site and consumer behaviours on their devices. But clarity around this type of consumer data is now changing and becoming less accessible. This harms the ability of this advertising to be targeted to add value.
Branded Paid Search:
This international brand has significant brand equity and can leverage this in its paid search campaign. "Branded Paid Search" means the terms and phrases searched for in Google where the brand is used. For example "Bose headphones" is a "branded search" and "noise-cancelling headphones" is an "unbranded search" but essentially for the same thing. However, retailers need to treat each differently.
The Agency did not provide enough detail behind the investment needed for a Branded Paid Search strategy.

The Agency stated there is high demand for branded terms and yet they are not interested in suggesting a budget to cover it.
For any Agency, the foundation rule is, that when a campaign type (such as Branded Paid Search) is deemed too big, it needs to be broken down into bite-sized chunks to diagnose how best to leverage the opportunity.
A recommendation here is to undergo another layer of planning by creating "Branded Sub Groups" and allocating separate budgets for each. This helps the business justify spending.
The Agency tried to cap spending by stating there are diminishing returns for branded search, I do not agree with this statement. There should not be diminishing returns if branded campaigns are managed to the right standard.
To best illustrate the risks behind diminishing returns requires two other data sets the agency must produce. These are..
"Search Lost Impression Share - Rank"
"Search Lost Impression Share - Budget"
These two data sets are critical and are never discussed by Agencies.
Below is a high-level summary from Google as to what each of these metrics represents.
Impression share (IS) is the number of impressions you've received divided by the estimated number of impressions you were eligible to receive. A low impression share on the Search Network means your keywords are matching customer searches, but your ads aren't appearing due to other issues. To understand what's driving a low impression share, view the following metrics:
Search lost IS (rank): This is the percentage of time your ad didn't appear because of poor ad rank, which is determined by your bid relative to your competitors and by your ad quality. Learn more about ad rank and how to improve it. For example, if you see 20% for this metric, then in 20% of customer searches that matched your keywords, your ad didn't appear because of ad rank.
Search lost IS (budget): This is the percentage of time your ad didn't appear because your budget is too low. Depending on the budget delivery method you've set for a campaign, your ads may appear in the morning, but then your daily budget runs out and prevents you from bidding in the afternoon. Or you may miss opportunities for impressions evenly throughout the day. In either case, a value of 20% indicates that in 20% of customer searches that matched your keywords, your ad didn't appear because your budget is too low.
ROAS = $8:
A ROAS of $8 is too low for branded traffic. This should be a minimum of $15. The Agency has set this metric intentionally to allow them to easily exceed this target. This KPI needs to be lifted.
Unbranded Paid Search:
This is potentially a big campaign type that needs to be broken down more if the business is to agree with budgets. There are various stages of the funnel to target.
The business needs to understand what this demand looks like in order to prepare the site for late-stage buying unbranded demand.
Diminishing returns occur when Agencies send qualified traffic to unqualified regions of a retailer's website. There is no excuse for diminishing returns if consumer demands reflect a product that retailer carries. The Agency needs to do more work on this to illustrate the late-stage buying keyword themes the business should be targeting. Then, the retailer needs to work and prepare the site for this traffic.
ROAS = $4:
If the Unbranded campaign is treated and managed to a high standard, ROAS KPI's should be operating at a minimum $10 ROAS, not the suggested $4 from the Agency.
Paid Search - Google Shopping:
There are two facets to getting Google Shopping right...
The product feeds
The product detail pages on the site
Due to the heavy dependency on getting the product feeds right for Google Shopping, there should be a focus on what more can be done to enrich the feeds. The recommendation is to unpack what more can be done here.

The second part of this is to activate a series of functional and content enhancements on mobile product pages on the site. This is a separate project that must be considered before investing.
Tentpole Events - End of Year, Click Frenzy etc...:
The recommendation is to proceed with caution when investing in tentpole events. As retailers continue to flock to these big online events (such as Click Frenzy), the buying behaviour turns to a "deal focussed" mentality. For a brand that does not want to be aligned with discounts (this is the brand strategy for this retailer), this digital marketing approach is in contradiction to brand positioning. Caution is recommended here.
Secondly, when looking at events such as Black Friday and Click Frenzy, do not underestimate the power and influence of email marketing to get the revenue increases the business expects for these events.

Spending MORE money in a hyper-crowded advertising market dramatically reduces ROI performance.
The business would be better off increasing its advertising spend in branded and unbranded campaigns (as discussed above) and driving email marketing campaigns during these tentpole events.
Affiliates:
There seemed high focus on Affiliates when this traffic channel only delivers a small percentage of total revenue for the business.
The Agency recommended spending more money on Affiliates during the above-mentioned tentpole events. Due to the high investment needed for this and the sheer clutter that will come from all other retailers trying to do the same, the recommendation is to avoid this tactic.
SEO:
The foundation of the SEO recommendations that came from the Agency was for it to control new content creation and drive backlinks by posting content on publisher sites.
Two key points to note about this recommendation....

Backlinks is a slow "burn" and there is no guarantee around its influence in rankings compared to a few years ago.
The ONLY people creating content for the brand should be the brand itself. Not an external party. Content creation is brand and brand voice.
If the business was to invest in SEO the most powerful, effective, and ROI driven method to drive an SEO strategy is to enhance online experiences. Google has been very vocal about how it now supports retailers who deliver amazing online experiences.
There is a known correlation between organic rankings and site engagement. Click here to learn more about Google's evolution in how it supports and favours retailers who are creating amazing online experiences and how this is translated into its SEO ranking algorithms.
Data Capture:
As stated at the beginning, no matter where the business focuses its initial investment, there needs to be a "Data Capture" plan for every campaign that is turned on. The retailer needs to ensure all data is captured on its own first-party data tools: Google Analytics. This is to ensure the standard of data and insights gathered is high.
The Agency admitted the tools that come from third-party systems are biased. Due to the heavy sums of money being invested in marketing, the business needs to have clarity in ROI for all marketing activities. But more importantly, the business needs this insight to inform future decision making rapidly.
Final Comments:
Three final comments...
1. It's OK to get some of the above decisions not quite right as long as the data capture function is in place to determine what is and what is not working so quick decisions can be made.
2. Do not become caught up with what competitors are doing (the Agency showed what competitors are doing to drive decision making). This is an Agency tactic. Just because the competitors may appear to be advertising in specific areas does not mean they are driving growth.
3. The Agency is pushing advertising recommendations that are most profitable to them: Affiliates, SEO etc... This is not to say the Agency has an agenda (of course they do!), this comment is to respec the "Agency Dynamic" when looking at their recommendations. The least profitable service for an Agency is Paid Search.
Though the above narrative may appear scary, it's not. Distilling and translating Agency recommendations is an everyday challenge for businesses around the world. The advantage the above retailer has is, they have an "eCommerce/Digital Bodyguard" protecting their business interests:)
---
This article was as tagged as Data Driven Decision Making , Digital Strategy , SEO