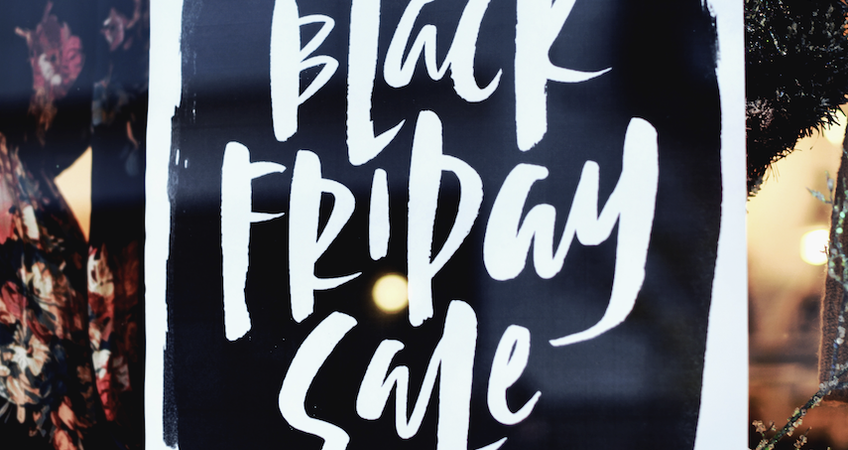 Every retailer drives focus to capitalize on Black Friday and the Christmas season. This focus centres on two specific outcomes for the business…
Outcome #1. Drive retention (repeat buying) behaviours from an existing customers base (this includes reactivating "dormant" customers).
Outcome #2. Acquire new customers who have never purchased from the retailer previously (customer acquisition).
While both are equally important and strategic, the brief article unpacks the function of Outcome #2. What does cost effective scaling of the new customer acquisition function need to look like.
To achieve this requires two proven methodologies to work cohesively together: Landing Page and Pull Marketing strategy.
Research – defining opportunity:
Before defining this approach further, first a glimpse at consumer research data to illustrate the size of the opportunity of a retailer's ability to acquire new customers and turn them into repeat purchasers. There are 5 specific recent research findings worth calling out…
#1: Consumers are less loyal to a retailer/brand, and are more loyal to their own needs and wants. In Australia, more than 60% of "retail" searches (in Google) are for products that fulfil a need. These searches have no mention of a product brand (such as "Bose" for headphone searches) or retail brand (such as "Sunglass Hut" for sunglass searches).
#2: 50% of consumers will switch to a retailer who presents a better (more relevant) online experience.
#3: 74% of Australian consumers want to feel they have done their due diligence, putting enough time into research to make the right decision.
#4: In the last 3 months, 60% of consumers feel they are spending more time looking for deals to make sure they get the best value. Very relevant for Black Friday.
#5: New customers who are confident with their product choice (when buying from a retailer for the first time), are 32% more likely to purchase from that retailer again. In other words, if a retailer executes a high standard of acquisition and end-to-end experience, they are improving their retention/loyalty function by default.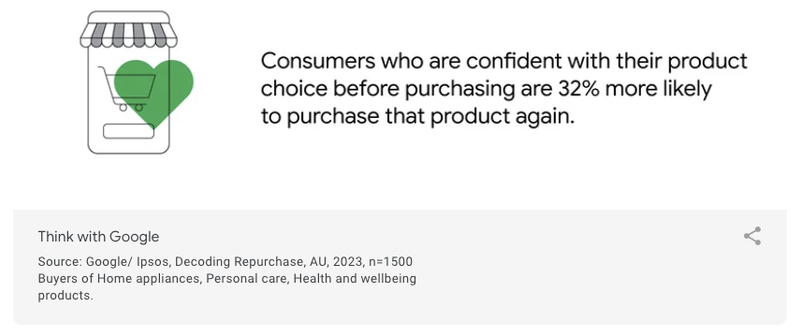 The above research proves the days of brand strength (equity) as a device to hold on to customers is long gone.

And because the digital channel puts every business on a level playing field in the context of executing great online experiences and targeted visibility, there has never been a greater opportunity for businesses to drive cost effective and scalable acquisition activities.
Hence the importance an elegant, cohesive Landing Page and Pull Marketing Strategies. They are synergistic in nature and one cannot add business value without the other.
Defining Landing Page Strategy:
A landing page is the first page a consumer sees when he/she comes from Google (or any source external to a retailer's website) and lands on your site. It's your first chance to digitally build rapport.
The purpose of the landing page is to become INSTANTLY RELEVANT to the consumer's information gathering/buying intent. This act of being relevant is how you build rapport and create what's known as "buying momentum".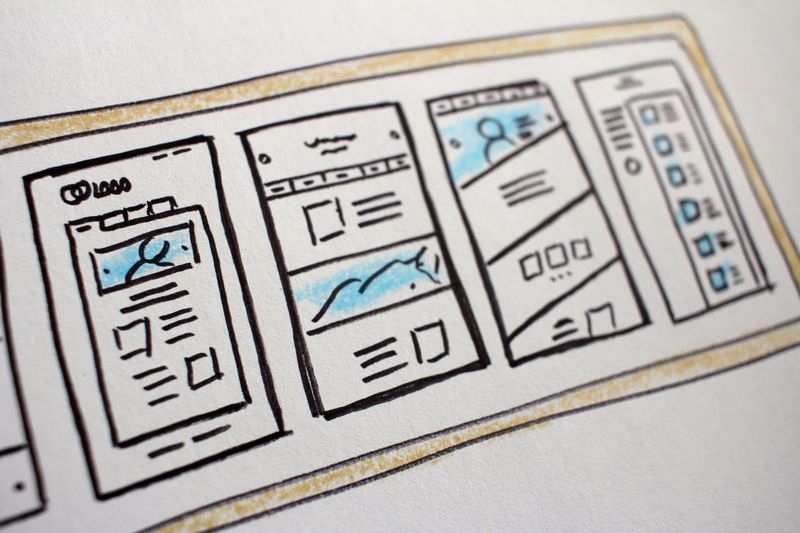 What is "buying momentum"?
A consumer has identified his/her intent in a previous step. Realise the consumer's journey began before they came to you. There is a good chance they have come from Google or other external sources (such as a marketplace).
If the consumer has come to a landing page, you (the retailer), will know the consumer's intent and must construct experiences to exactly match the intent.
By creating content relevant to the consumer's intent, a retailer builds buying momentum by…
Keeping the consumer on your site (driving engagement).
Producing clear next steps to intuitively move the consumer one step closer to meeting his/her need.
Think of a consumer who walks into a physical retail store, meets a retail sales employee, presents his/her need, and the sales employee responds with content precisely tuned to that need. That is a great first experience (and first impression) for the consumer.

Consider the alternative, a consumer walks into a physical store and the sales person responds with irrelevant information. The consumer would immediately leave. That may sound silly, but this is occurring on 95% of retail websites globally at this very moment.
Where do Landing Pages Live?
Landing pages are designed to reside wherever they need to be on the site. Depending on the site and the nature of the consumer's intent, landing pages will be mixed within the current site information architecture as well as outside of it.
Side note: If you find there are more landing pages residing outside of the existing information architecture, this could be a sign the site has been improperly structured, and will require auditing.
All landing pages must remain within the same URL (for SEO purposes). Landing pages which sit outside of the information architecture are designed to create that buying momentum (first impression) and then guide people into the site information architecture.
What do Landing Pages Need to Look Like?
This article will not answer this question to the standard required. There is a science of getting this right and the recipe of content is a mixture of product, services, testimonials and service promises. But all depends on the nature of the intent that must be met.
Also, the ordering of content from the top of the page to the bottom is a crucial consideration in order for these pages to have impact on mobile screens.
Where Landing Pages is the skilled sales employee waiting to create rapport and relevancy (24/7), Pull Marketing is the method of pulling specific intent driven needs to each landing page in existence.
This is where the rubber hits the road.
Defining Pull Marketing Strategy:
Definition:
Push marketing is the act of yelling at large groups of consumers with the hopes the message resonates with a small percentage : TV commercials, print advertisements, radio etc.. Pull Marketing is the exact opposite. It is a hyper-specific and targeted method to present your business to a consumer who has identified a need that you can fulfil.
In May 2023, 93% of all search queries started in Google internationally. In Australia, this percentage is higher. So when you think about how best to be hyper-specific in advertising to the consumer market, its via Google.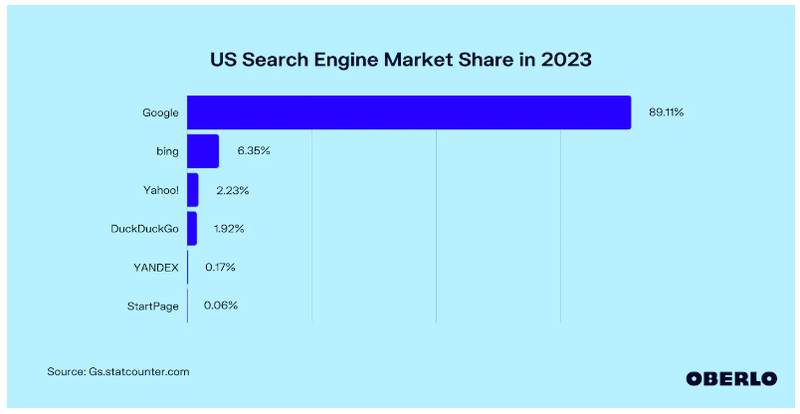 ALL retailers say one or two things when it comes to Google visibility tactics...
Statement #1: They adequately invest in Google visibility campaigns, but it yields a low return.
Statement #2: The more they invest in Google advertising the more they see diminishing returns (as spend goes up ROI goes down).

Both comments are accurate and occurs when Landing Page and Pull Marketing strategies are ignored or poorly executed.
There is a lot of talk around the AI driven tools offered by Google to assist in scaling online advertising, but these tools need to be fed with a retailer's content and pre-set experiences to match consumer needs: Landing Pages.
Bringing it all together: Leveraging "Landing" and "Pull":
With all of the above said, below is a concise step by step summary of what you need to do to bring this methodology to life…
Step 1: Work with your Digital Marketing Agency to identify consumer search intent that represents people looking for your products/services. They have tools that will define this in detail. To start, select on type of intent.
Step 2: Define the experiences needed to drive engagement and buying momentum for this specific intent. If these experiences are not yet in place, create a new landing page(s) with the perfect cocktail of content.
Step 3: Decide if these new landing pages are to be embedded into the existing site structure or is to sit outside of the structure (but still within the sites primary URL: www.retailername.com.au).
Step 4: Put the landing pages live and have the Digital Marketing Agency activate the visibility campaign.
Step 5: Rinse and repeat until you have captured all "low hanging fruit" consumer demand (refer back to Step 1).
Step 6: Closely monitor the performance of all landing pages and make minor adjustments to improve the conversion performance of each. The assumption here is the business has the right method of tracking to closely monitor both Paid Search and the relevant site experiences being created.
Concluding Comment:
The other way to look at the above approach is, a retailer (or any business who wants to acquire new customers) is listening to what the consumer is looking for and responding with experiences that match.
And let's be clear, if a retailer knows how to listen (to the data) consumers are sending clear messages of their buying/engagement needs and wants.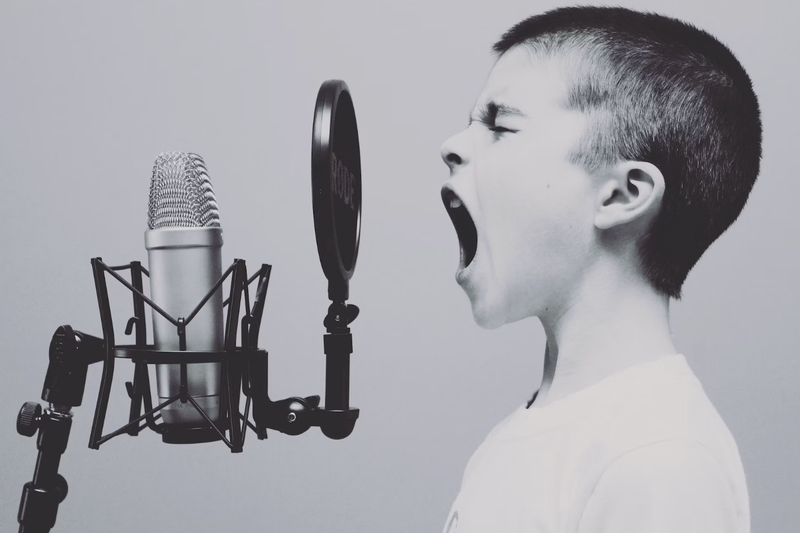 Research has proven as time marches on, these consumer-signals have become steadily clearer and more precise. A big reason for these clearer signals has to do with the increase in voice activated search behaviours. In the US, 50% of the population use voice search features daily.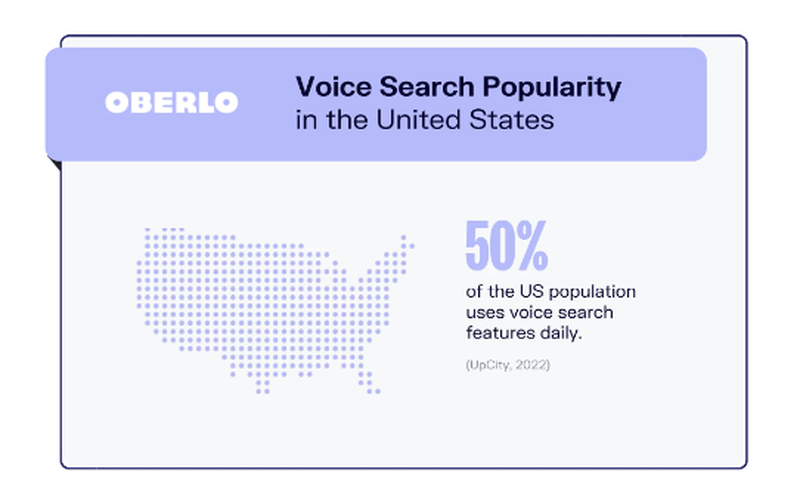 Every great physical salesperson has one trait in common, they have the ability to adjust their sales pitch instantly so as to always be relevant to the comments and cues coming from a consumer. This is why conversion rates in physical retail can be in the 40% range.

So why does online retail continue to convert at under 3%? By missing the above approach.
A retailer's online channel can achieve the same the same method of relevancy if it proactively listens to the consumer market and pre-bakes journeys that are in perfect alignment with specific intent drive needs.
From the retailer's perspective, you are listening and are prepared ahead of time. From the consumer's perspective, you appear to be listening and delivering personalised experiences because you are meeting needs. Which is all the consumer wants.
---
This article was as tagged as