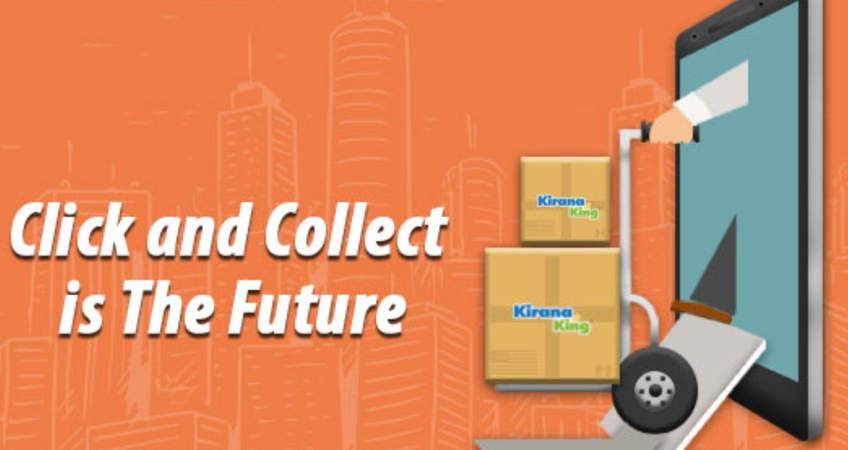 One of the most common strategic initiatives seen in recent years for retailers who have a physical footprint, is the activation of Click and Collect pickup options: also referred to as "BOPIS" - buy online pickup in store.
There are benefits to introducing this pick up service, however, many retailers think by purely offering this option, consumers will use it. The result is a poorly planned offering....
The online experience to select a store is confusing and clunky
The in store experience is poor - click and collect counter hidden, employees are not accommodating
The notification experiences are vague and confusing
The store operations are poor making extra work for employees
The purpose of this article is to call out everything retailers need to consider when planning click and collect.
And for those who already have click and collect, this can be used as a guide to define what needs to improve.
Click and Collect - the stats:
For those retailers who think their click and collect offering is working to a high standard, consider the following statistics as a performance benchmark.
Recent research from Forbes show what click and collect looks like for retailers who are delivering great end to end click and collect experiences...
Of total online orders purchased - 68% are click and collect over the deliver to home option. Of those who go in store to pick up their order, a minimum of 50% of these "click and collect customers" buy extra items while in store (some research shows this goes up as high as 85%)!
It's important to note, the 68% metric are for those retailers who have a physical footprint in urban regions where click and collect has found to be higher.
Perceived Benefits from Customer:
Understanding the reasons why customers use click and collect helps shape the best practice treatment of this pick up offering.
Research has summarised what customers believe to be the benefits to click and collect:
Save on shipping costs. Customers want to eliminate shipping costs by picking up their items. The expectation is, click and collect is free!
Speed of Fulfillment. When customers need to get the item ASAP, they are often able to pickup in-store on the same day. The expectation is, retailers are picking from THAT store, hence making this a faster option to acquire the item.
Convenience. Customers want to simplify their shopping. This comment was specifically for grocery and fast moving consumer goods.
Assurance. Two of the biggest challenges with online shopping is assuring fit and discerning product attributes like feel and texture. Completing the purchase in-store allows customers to inspect the product before committing to purchase. The expectation is the customer can try on the item and immediately exchange if necessary. This is why you have your click and collect counter near change/fitting rooms.
You now have the stats, and the context as to what customers want, the creation of this offering becomes straight forward.
Best Practice Click and Collect
The Click and Collect pick up service offering can be broken down into three functions:
The online experience
Notification experiences
Store experience
#1 Online experience:
Expectation Setting:
The education and click and collect selection process must be clear and obvious.
There can be a great click and collect experience, however, if it's confusing and clunky, it will not be selected.
The first part of the online experience is setting expectation. This can be done with targeted placements of "delivery/pick up option" content call outs throughout the site. Some examples...
Promoting click and collect in a "Delivery/Pick Up" content managed page
Presenting delivery/pick up options on product detail pages
Presenting click and collect as an option on the shopping cart page
Introducing signage in store promoting click and collect
Checkout Experience - the Delivery step:
This is the step in the checkout where customers select the click and collect option and the store.
Below is a summary of the characteristics of this step:
1. Ask the consumer what delivery option they would like, this is positioned at the top of the page – provide them clear visual cues to make the selection (radial buttons)
Introduce "Learn more" for each for those who need help in their selection - need education on the two options
Present pricing options for each option
2. Store selection:
Offer intuitive methods to select a store: enter suburb, post code, city
During this store selection process, store details are presented to assist the selection (address, hours of operation, contact number)
3. All information required to complete a click and collect order is then captured and visual validation of this selection is clear and obvious on this page. Customers will need this before moving on to the next step of the checkout.
Payment Page and Order Confirmation:
The "Delivery type" is then presented within the "Order summary" on the payment page.
Upon order completion, the delivery type is also clearly labelled on the order confirmation page.
The order confirmation page and email has unique content specifically for click and collect orders. This content explains all next steps and what they can expect regarding the notifications that will come.
The entire experience outlined above must be carefully planned for all screen types with extra effort applied to the smartphone screens.
#2 Notification experience:
Now that the customer has completed the order and has selected click and collect, a series of elegant messages must be constructed to guide him/her through the process of the product being ready to be picked up.
This comes in the form of triggered email updates and has many system connectivity needs to get right.
There are many benefits to delivering a high standard of notifications:
Gets the customer excited about the pick up of his/her order
Provides a retailer another excuse to speak to the customer
Provides an opportunity to communicate in store sales around the time the customer is coming to pick up the order
If stores are not operationally excellent, a high standard of notifications can mask this weakness
Keeps the customer educated on all steps and reduces the risk of orders being forgotten and left in the store for extended periods of time
Notification Examples:
Some examples of the types of notifications required....
1. "Order notification" email:
Order confirmation with click and collect "next steps" defined (as mentioned above)
2. "Ordering being prepared" email:
If the order is being packed and sent to the store from a distribution hub, an email needs to be sent with an update, for example:
"We don't have your items in the store you selected so we are carefully packing and sending your items to your store from our central warehouse, we will let you know when it's ready for pick up, it should not take longer than X days."
If the order is being prepared from the allocated store, a separate message is to be sent, for example:
"The item (or items) you have purchased is in stock and now being carefully checked by our team, we will send you an email once it's checked and ready for pick up. It should not take longer than one day."
3. "Order ready for pick up" email:
Once the order is prepared for pick up another email is sent notifying the customer to pick up the item, where they need to go in the store, and what information they need to bring with them, example:
"Your order is ready for pick up. Please approach any of our helpful staff or go straight to the first counter you see. Please bring your email order confirmation with you to prove its your order. Showing us your order on your phone is fine we don't require a printed copy. See you soon."
4. "Order not picked up" email:
There needs to be reminder emails for those customers who do not pick up their orders within a set period of time, example:
"Hi, on Jan 20th, we sent you an email letting you know your order is ready for pick up. It's now been 3 days and we have not seen you. If there is an issue, please contact our store team (example store) and let them know when you plan on coming in to pick up your order. If you no longer want the order, contact our team on XXX XXX XXX. Thanks and see you soon."
#3 Store Experience:
The third part of the experience relates directly to the operations and processes carried out by the store teams. This part of click and collect is strategically significant because...
You can turn online shoppers into multi channel shoppers - the most profitable and loyal type
If the experience in store is poor, customers won't buy more when picking up their order
When analysing all the retailers around the world who are known for executing a high standard of in store experiences for click and collect customers, this is always one common variable across them all....
The stores are given credit for all click and collect sales which come from the online channel
It is the culture and attitudes of the retail store staff that will overcome any operational hurdle if the right incentives are in place.

John Lewis in the UK is one such example. Not only did they incentivise their stores and give them credit for all click and collect orders, their teams were offered added incentives when store despatch targets are met.
This approach to driving stores to love click and collect orders has seen phenomenal growth in this pick up type for this retailer. John Lewis went from processing 350k click and collect orders in 2008 to over 6 million orders last year.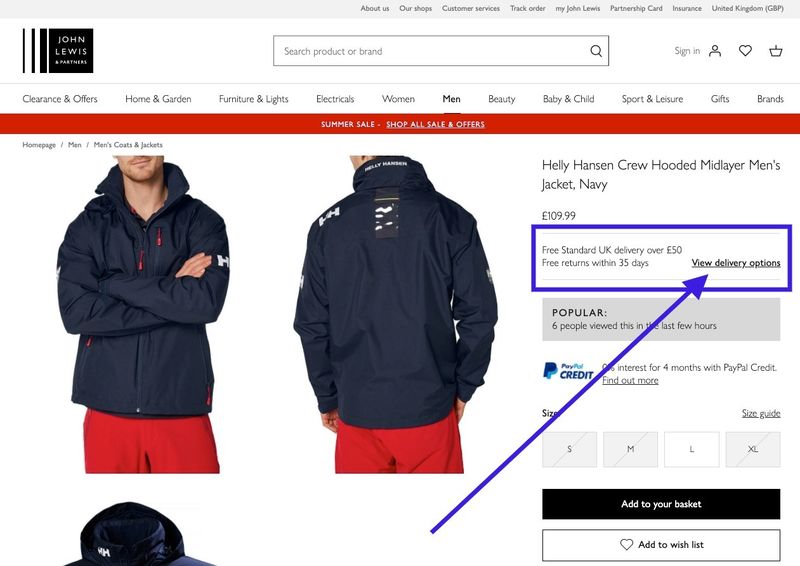 To get the in store experiences right requires employees to be operationally excellent. Some specific examples of what this means...
Proper and fast processing of returns and breakage
Fast and efficient processing of inwards
Organised storage of click and collect orders for fast processing
Greeting customers for click and collect orders:
Because the customer is seeking convenience (see benefits above) the "click and collect counter" is to be located at the front of the store, not the back.
Click and collect customers need to feel special, as if they are VIP's. In essence they are, because they have already made a purchase before even setting foot in the store.
There should be a "product review" process where the customer can check the item before leaving. This step aligns to one of the motivations for click and collect which is to check the product and possible exchange or return while in store (see benefits above).
Click and Collect Rollout - for those starting out:
Never underestimate the value in planning a phased rollout for retailers with a large network of stores.
The recommended approach is to...
Identify a small number of stores who are perceived as being "operationally excellent "and launch click and collect just for those stores
Construct monitoring systems to determine the success of this new process from two perspectives: the in store staff and the customers.
Only once all "bugs" are resolved from both parties can new stores take on this pick up service.
---
This article was as tagged as Best Practice , Customer Experience Design